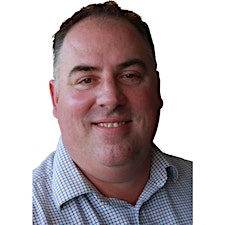 Darren Keenan - Practical Consulting Group - KI
Darren understands businesses from many perspectives. He has owned and managed his own companies (IT, wholesale/distribution and consultancy), has significant experience in retail, has worked for a Japanese multi-national, member association and currently manages his consultancy practice.
He prides himself in having the ability to turn strategy into reality, practically. He is passionate about developing creative solutions, which brings about positive outcomes.
​
In a professional career of over 20 years, Darren has worked across Australia and New Zealand, with and/or for corporate/commercial, government (all tiers), service agencies, community organisations, not-for-profit sector and member associations.
He has a strong multi-sector background:
Business Management Consulting
Training development, delivery and management
Marketing and Communications
Small Business, Retail, Wholesale and Distribution
Engagement (community & stakeholder)
Local Government
Health
Education
Not-for-Profit and Member Associations
Community Organisations
Information Technology
 
Darren holds a degree in IT, certificate 4 in training and assessment, advanced certificate in engagement, and a certificate in public participation. 
In his community, Darren currently holds several roles, including Presiding Member of Kangaroo Island Health Advisory Council, Deputy Chairperson of KICE school governing council, Executive Officer of Agriculture Kangaroo island, and is a Justice of the Peace.
"Darren is collaborative, informative and a very good communicator which makes working with him straight forward and enjoyable"  Chris Gandy - Cause and Effective
Sorry, there are no upcoming events