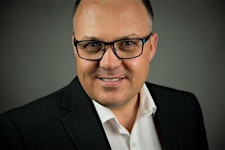 Darren Hunter
Darren Hunter from darrehunter.com is a national and international property management trainer and consultant specialising in assisting rent rolls with increasing monthly fee income without having to add more properties to do the same.
Training and consulting since 2005 and travelling extensively over Australia, New Zealand and the USA, Darren has become an international fee expert and property management authority, teaching agents how to overcome discounting and sign-up profitable quality business with new and current owners.
Aside from being an expert with fee maximisation Darren is also a passionate teacher on time, conflict and stress management strategies as well as a number of other popular PM topics.
With over 15 years frontline experience as a property manager, property inspector, senior property manager, department manager and State Property Manager for one of Australia's most respected brands managing 28 property managers over 18 regional offices in SA/NT/VIC and NSW.
Darren has published articles in a number of PM publications across Australia, New Zealand, USA and Canada and has the largest PM audience in Australasia on Facebook with over 13,000 likes.
On Darren's website you will also find a comprehensive article library.
Sorry, there are no upcoming events