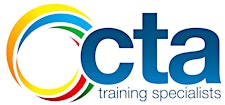 CTA Training Specialists (Club Training Australia)
CTA Training Specialists (formerly Club Training Australia) has been providing exceptional training solutions for over 25 years and was awarded Queensland Small Training Provider of the Year in 2015. 
They are the leading Registered Training Organisation (RTO) in the Queensland club and hospitality industry.
CTA Training Specialists delivers nationally accredited training in:
RSA (Responsible Service of Alcohol)  
RSG (Responsible Service of Gambling) 
Office of Liquor and Gaming Regulation approved RMLV course (Responsible Management of Licensed Venue) 
First Aid 
Food Safety Supervisor
Certificate II, Certificate III, Diploma and Advanced Diploma qualifications 
Bookings and enquiries:  admin@clubtraining.com.au or phone (07) 3878 8977.  RTO code 31607.
Sorry, there are no upcoming events