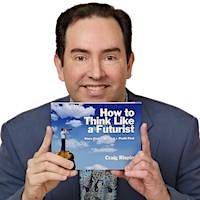 Craig Rispin - The Future Trends Group
Craig Rispin has been providing highly customised mentoring to his business leader clients for over 22 years - some of his clients have been with him that long!
Would you like to know what's happening in the future of business, people and technology trends? Each month you will learn how these impact your business.
Craig will also take "Questions without Notice" - bring a strategic question for him to answer that could help you in your business, or to help you with a project.
First-time visitors are always welcome as Craig's guest.