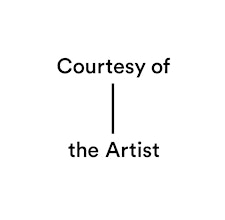 Courtesy of the Artist
Located in Sydney's historic Strand Arcade, one of Australia's most majestic shopping precincts, Courtesy of the Artist offers Sydney it's most dynamic collection of contemporary jewellery and objects.
Courtesy of the Artist continues to be at the forefront of the collectable contemporary jewelry movement since launching in 2005, and both the store and adjoining Courtesy of the Artist Custom welcome commissions across a range of disciplines.
Known for defining a modern aesthetic with their imaginative collections and evolving catalogue of Artists works, directors Nina Cueva and Cesar Cueva are passionate about showcasing the most exciting contemporary design Australia has to offer. Established as Metalab, a hub to foster and showcase artists and makers of Sydney and surrounds, Courtesy of the Artist has grown to proudly represent over 60 Artists and is committed to fostering the design community through monthly events and solo exhibitions where emerging and established craftspeople have the opportunity to demonstrate their techniques and discuss their works.
With many pieces handcrafted exclusively for the store and in limited runs, Courtesy of the Artist seeks to promote innovative and original design, celebrating the latest technologies whilst respecting the most traditional of crafts. Excited by the opportunities found in new practices such as 3D scanning and rapid prototyping, the store succeeds in celebrating those who are pushing the boundaries of design. 
Sorry, there are no upcoming events