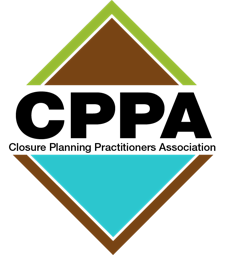 Closure Planning Practitioners Association Inc
Our Vision
The Closure Planning Practitioners Association Incorporated (CPPA) seeks to promote global leading practice skills in closure within Australia by representing and engaging with closure planning practitioners to develop and build professional capacity.
Our Members
Closure planning practitioners work toward developing strategies, engaging with stakeholders and estimating the costs associated with closing, decommissioning and rehabilitating assets such as mines, power stations and industrial sites.
Our Goals
Establish a forum for networking and knowledge sharing amongst closure planning practitioners.
Raise the profile of closure planning practitioners within the energy and resources sector.
Set the standard for closure planning as a professional discipline within the energy and resources sector.