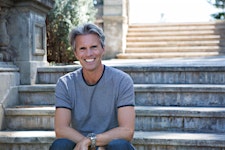 Christoffel Sneijders, PEAL Academy
"I have a huge passion for how our mind/body/spirit connection is working and how that relates to (personal) leadership". 
Nowadays I am working internationally in this field, in Spain for the IE business school as an associate professor in behavioural organisational leadership, in Europe and in Australia with business clients besides working in the therapeutic field as a Clinical Hypnotherapist/Psychotherapist and having a recognised school in this.
My interest in continuous learning, and the passion for understanding "why it works as it works" and being driven by the question "can it be solved more successfully" has been the drive for my own personal development, specialising in executive coaching, team coaching, leadership development and projects that require a cultural change and last but not least working with patients with mental health issues. 
I am now blessed with more than 30 years of experience in line management, consultancy, international training, executive coaching, and working with clients with severe issues. I feel grateful that I have the opportunity to be working with people in countries in Europe, the Middle East, India, Asia, the USA, aniBooksd affect Australia, with more than 10.000 people in small training groups or face to face. 
Working with so many people in a direct way gave me amazing insight and how we are the same and how we differ in our (personal) leadership, happiness, and sufferings, and how we can go for healthy success.
My main focus, specialty, and strength are to create the conditions where positive change can happen, on an individual level and organisations. 
To sum up: Creating an environment of the integrated head, heart, and gut leadership.
Christoffel 
PS I wrote a book about how our 3 Brains our relationships
If you like to read the book too and get inspired what it can do for you:
 "How Men and Women Fit, finally understand your partner with the 3 Brains theory".
You can find it at:
Amazon: https://amzn.to/2kpENnz 
Apple: https://apple.co/2k5aYs2
Barnesandnoble: https://bit.ly/2kCGEW4