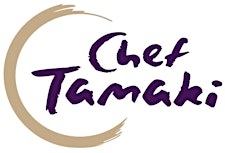 Chef Tamaki
Chef Tamaki is a Melbourne based, Osaka born, Japanese & Italian food chef.
Her passion is introducing people to the best Japanese food and culture available via her Tasting Nights, Cooking Classes, Pop Up Kitchens, and the ultimate in gourmet travel, Chef Tamaki's Japanese Gourmet Food Tour.
Please visit www.cheftamaki.com for more information.
Sorry, there are no upcoming events