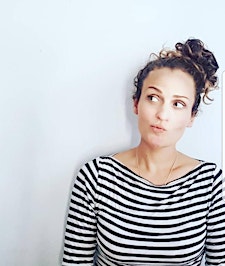 Cha Higginson
Cha Higginson is a Mindfulness Mentor & Rapid Transformational Therapy Practitioner with a background in Conceptual Interior Design.
I believe we are all trying our best to live out our dreams but in this busy world of social disconnection and sensory overload, it gets hard to find clarity. So often, we get caught up ticking all the boxes and pursuing the next thing, only to find ourselves burnt out and overwhelmed.
Achieving a healthy balanced lifestyle is available to all of us but we need to take a holistic approch to it and nurture ourselves from the inside out. Nourishing our bodies, cultivating our mindset and optimizing our environment to serve us are all essential components of a happy life 
I help busy individuals find their essence, overcome whatever is standing in their way and gain unshakeable confidence by aligning their subconscious mind with their true desires. I believe in empowering individuals with the knowledge and skills to manifest their best life with ease.
Sorry, there are no upcoming events