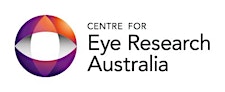 Centre for Eye Research Australia
The Centre for Eye Research Australia (CERA) is an international leader in eye research with real-world impact.

We are an independent medical research institute closely affiliated with the University of Melbourne and co-located with the discipline of Opthalmology in the Department of Surgery, Melbourne Medical School at the Royal Victorian Eye and Ear Hospital.

Our researchers are working to understand the causes of eye disease, to inform disease prevention and to improve the diagnosis and treatment of the disease. Together we aim to save and restore sight.
Sorry, there are no upcoming events