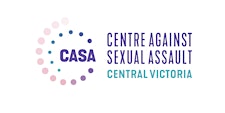 Centre Against Sexual Assault Central Victoria
CASACV's services are for people who have experienced sexual assault, either recently or in the past.  Adults, young people and children, of all gender identifications, are able to use our services.
​
​We provide information and support for family or community members who may feel impacted by sexual assault. We provide intensive, long term counselling for children and young people (0-18) who have engaged in problem sexual behaviours.
Fosterville Gold Tennis Centre • Bendigo, VIC
$132 - $308