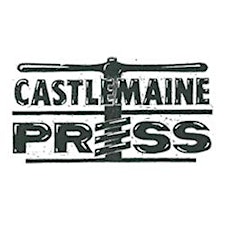 Castlemaine Press Inc. Community Access Printmaking Studio
Castlemaine Press Inc. is a not-for-profit membership-based organisation made up of passionate printmakers. We aim to provide a community-access print studio for printmakers near and far – a space where you can hire presses and equipment, do workshops, and take part in collaborative opportunities. Recognising that printmaking facilities are difficult to access and adequate studio space is out of reach for many people, Castlemaine Press seeks to make printmaking more accessible by providing these facilities along with training, exhibition space and a collegial atmosphere.
The studio space hosts a variety of activities that provide opportunities for members to work alongside others, be supported by more experienced printmakers, and gain skills.
Castlemaine Press is community owned and run.  We are run by a committee selected annually by and from our membership.
Castlemaine Press Studio (LOT 19 Artspace) • Castlemaine, VIC
Free
Castlemaine Press Studio (LOT 19 Artspace) • Castlemaine, VIC
$35