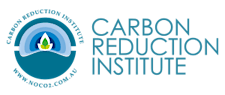 Carbon Reduction Institute
The Carbon Reduction Institute (CRI) is one of Australia's most experienced and reliable carbon management organisations. It was established in 2006 for the purpose of promoting awareness and action on climate change.
CRI's services and philosophy CRI's flagship program, the NoCO2 Certification Program is the most recognisable climate change certification for organisations. The program offers solutions for business and industry; with a strong emphasis on disclosure and communication.
The NoCO2 Certification Program feeds into the Low Carbon Economy; a network of businesses offering customers low carbon or carbon neutral products and services.
Our team is made up of carbon accounting experts, engineers and communications specialists all working to provide companies with fast, easy and effective ways to tackle climate change and add value to their business.
For information contact us at info@noco2.com.au or call us at 02 8228 7300.
Sorry, there are no upcoming events