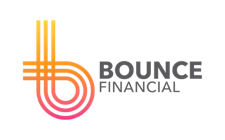 Cara and Ben from Bounce Financial
Established in 2014, Bounce Financial provides financial advice and coaching to professional families navigating major financial changes in life. Whether that is having kids, buying houses or investing for the future, Bounce Financial is there to help guide the way and help you to live a life that aligns with your values.
Bounce understands the importance of planning for the future but while also living the lifestyle you want today. As a company that runs almost exclusively on coffee, this isn't the kind of financial advice that is going to tell you to give up your daily caffeine hit to save for the future. Instead, we are about understanding your unique needs and applying strategic planning to ensure that the future is sorted so you can focus on the important things, and that is living your life today.
Sorry, there are no upcoming events