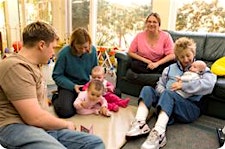 CaFHS Education
CaFHS is committed to providing the best possible services to support children and their families in the early years of their development, from birth to five years of age. In particular, CaFHS has as its focus the delivery of services that support building strong families and communities, and which help to secure a bright future for future generations.
In order to ensure its approach to service delivery continues to best meet the needs of South Australian families, CaFHS has reviewed its existing ways of working.
CaFHS has developed a Model of Care to ensure its services are contemporary, evidence-informed, child-centred, culturally responsive and effective, and thereby deliver the best health, development and wellbeing outcomes for children and families.
**All CaFHS Workshops are for CaFHS employees only**