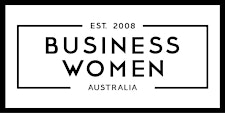 Business Women Australia
Business Women Australia is a national collective of women who are passionate about business success and personal growth.  We join forces to drive innovation and collaborate to facilitate the success of women in business.
OUR SHARED MISSION is to help each other achieve our goals and dreams through valuable support, building a community of influence and raising the profile of business women.
 "Together we achieve so much more"
//