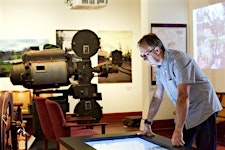 Bunbury Museum and Heritage Centre
The Bunbury Museum and Heritage Centre tells the unique stories of the South West's regional centre.
Open 10am to 4pm Tuesday to Sunday, the BM+HC offers workshops, events, education programs, changing exhibitions, venue hire, the local studies reference collection, and a retail space.
Our mission is to inspire, educate and entertain the community and visitors about the history and cultural heritage of the Bunbury region.
We are an accessible, inclusive, and welcoming community space, with a vision to engaging and provoking diverse audiences to consider how aspects of the past relate to their present and future.
Bunbury Museum and Heritage Centre • Bunbury, WA
Bunbury Museum and Heritage Centre • Bunbury, WA