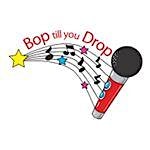 Bop till you Drop Victoria
My children need something educational and FUN to do these School Holidays!
We have the perfect solution! Our Performing Arts Programs incorporate a combination of activities for your child to meet new friends, learn new skills and be active.
WHY BOP?
We have over 15 years' experience and over 25,000 happy customers.
2017, 2016, 2015 & 2014 Finalists in the Small Business Champion Awards.
2016, 2015 & 2014 Finalists in the What's on 4 Kids Parties Awards.
We won the Small Business Awards for 2010 and 2011.
All entertainers have been approved by the 'Working with Children Check'.
We have 20 million dollars public liability insurance.
We are licensed to play the latest up to date music adhering to copyright laws.
Sandringham College - Junior Campus • Highett, VIC
$120 - $150
Camberwell Uniting Church Hall • Camberwell, VIC
$120 - $150
Ashby Primary School • Geelong West, VIC
$120 - $150