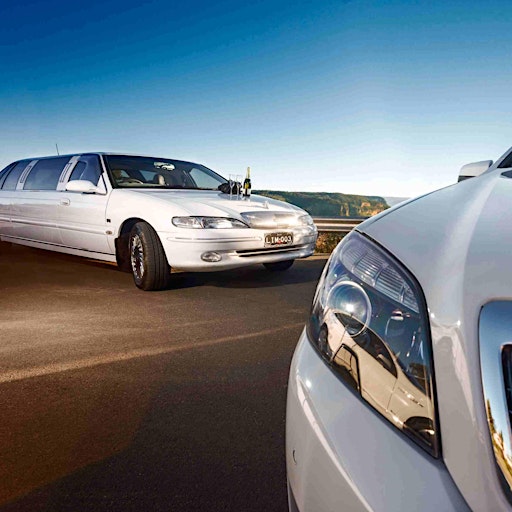 Blue Mountains Limousines & Vintage Cadillacs
Blue Mountain Limousines & Vintage Cadillacs have a selection of amazing vehicles ranging from a modern 6 litre Caprice, Stretched LTD Limousine or our collections of 3 1929 Vintage Cadillac LaSalle.
Settle into a Blue Mountains Vintage Cadillacs car and be transported back to the most romantic of retro eras when Australia's first tourist destination was at its ultimate flamboyant luxe.
Dressed in formal attire, your local driver will collect you from and return you to any location in the Blue Mountains including hotels, guesthouses, railway stations or your own home.
Explore the breathtaking scenery of one of the most recognisable landscapes on Earth, the Greater Blue Mountains World Heritage Area, with a drive from Wentworth Falls to Mt Victoria just like the well-heeled of the Roaring `20s era.
Cruise upmarket Leura Mall for head-turning effect. Take in the sights of historic Cliff Drive, pausing at Echo Point overlooking the Three Sisters rock formation and Scenic World along the way. Visit the world-famous Hydro Majestic Hotel at Medlow Bath and take high tea. Stop in at Blackheath Rhododendron Gardens or pootle around historic Mt Victoria.
Make a grand entrance at one of the many fine restaurants in the area, arriving in the glamorous style of old Hollywood.
In fact, two cars in the magnificent fleet of LaSalle model Cadillacs are named after legendary stars of the silver screen. Ava (Gardner) is a dark blue 1928 five-passenger Coupe and Ella (Fitzgerald), a 1929 convertible Landau Cabriolet.
Flora, a cherry red coloured 1929 four-passenger Phaeton, was named after a different kind of leading lady – owner Donald Millar's mother.
Blue Mountains Area Only • Katoomba, NSW
$243.74
Blue Mountains Area Only • Katoomba, NSW
$243.74