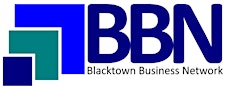 Blacktown Business Network
Blacktown Business Network - with our 20 year history is the most Successful Business Network in the Greater Western Sydney Area.
Run by volunteer Small Business Owners, Blacktown Business Network is an Incorporated Association. We know that people do business with people they know, like and trust and for 20 years Blacktown Business Network has provided opportunities to connect, collaborate and create small business success
We're committed to providing networking events, small business education, peer mentoring and advocacy for Western Sydney's Small and Micro Businesses.
Our monthly meetings are held on the first Wednesday of every month.
Our Annual Membership includes our catered monthly meetings along with a comprehensive small business promotion campaign, peer mentoring and education.
Blacktown Workers Club • Blacktown, NSW
$15