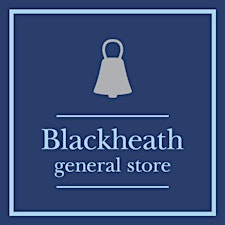 Blackheath General Store
Blackheath general store and The Piedmont Inn are
Blackheath businesses run by Belinda Norman and family.
Belinda prides herself on serving fresh, good quality food sourced from local providers. 
"My Concept Store started as a dream over 15 years ago and has now evolved to become Blackheath General Store & Café. Blackheath General Store is a constantly evolving concept, providing a beautiful environment to meet with friends, ground yourself, whilst enjoying the beautiful Blue Mountains"
The cafe and restaurant provide both stable employment and training to young adults from the local villages and have a base of loyal customers that visit daily or stop in when passing through from Sydney to the rural west. 
 After the summer Bush fires of 2019 -2020 Belinda wanted to work with local artisans, creatives and community groups to create an incentive for visitors and locals to revisit the Blue Mountain villages again.
The 2020 events program has been curated by Belinda Norman and Zoe Wood Creative. The pair designed the program aiming to increase visitation to the Blue Mountains town of Blackheath , whilst employing and engaging local creatives, food producers and hospitality venues.
Sorry, there are no upcoming events