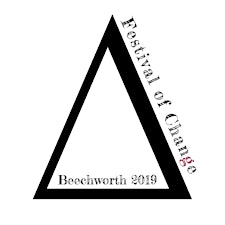 Beechworth Festival of Change
Hello and a very warm welcome to the Beechworth Festival of Change! 
We all want to be part of a fair, just and compassionate society. We all want to live and thrive on a sustainable planet and ensure future generations are free to do the same. People from all walks of life are deeply frustrated that inaction on the most urgent issues is pulling us away from our shared vision of a fair, just and sustainable world.
It's clear we need to take responsibility for our own futures; we need to work together to drive change towards the values we want to prevail. There is no they or them that ought to do something, just us, all of us, and by working together we can convert apathy to empathy, and inertia to action to create a better world.
The Beechworth Festival of Change will focus on two key ingredients for change making: building practical change-making skills and building networks of change makers. 
We've got a fantastic line up of local, national and international presenters plus a motivated bunch of people coming along to participate in the learning with a positive and collaborative mindset. Everyone has got something to add to this discussion and everyone's unique contribution is valued. 
The Festival philosophy is centred on the idea of giving – come along, learn some skills, build some networks and then go forth and give your energy, ideas and capacity back to your community to make a real difference.
Best wishes and happy change-making!
Sorry, there are no upcoming events