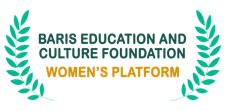 BECF Women's Platform
Women Platform (WP) was established to empower and inspire women in Western Australia towards greater independence, self-awareness and potential. The platform is an active participant in advancing social and economic prosperity of women by providing the projects to develop their skills and capabilities.
Mission
Our mission is to enable all women in Western Australia to enhance and develop their skills and quality of life, by presenting opportunities for spiritual, educational, and economic transformation. The Platform is committed to empowering women, thereby strengthening families and transforming communities to achieve social harmony, diversity and greater women representation. 
Vision & Aim
Our vision is to achieve social cohesion and women inclusion in all spheres of social, economic and political life. WP aims to expand the field of activities in different environments and situations, and organise programs and projects so that women can gain the ability and conviction to become equal partners in the society they live in.
Activities
The WP organises a series of activities and services throughout a year aimed at the educational development, greater awareness, inter-cultural enrichment and innovative ideas. The long-term and dynamic vision allow continuous production of new ideas. These activities include free English classes for migrant women, workshops on small business activities, seminars on digital business management and promotion, handcraft courses, professional lectures on the personal development, family management and child behaviour, as well as some cultural and social activities such as inter-cultural nights, exhibitions, and humanitarian campaigns.
Thanks to our volunteers, the number of our members and activities are on growth, and everyone is welcome to contribute, learn and share.
Sorry, there are no upcoming events