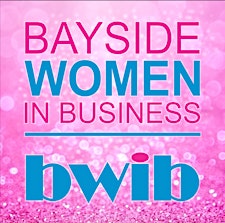 Bayside Women in Business Inc
#baysidewomeninbusiness
​Bayside Women in Business Inc. (BWIB) is a not-for-profit face-to-face networking organisation run by a dedicated group of volunteers.
We believe that every woman is capable of achieving brilliant things and the support of a trusted community backing her is invaluable. That's why Bayside Women in Business Inc. exists.

We're here to make meaningful connections with each other, learn from each other and to encourage, empower and give back. Whether you're running your own show, surrounded by others in an office, or desiring that sense of connection and support, the BWIB community is the place to network together in a trusted community through face to face networking.
​
Join us, and make a difference - to your business, to others and the community.
Mate's restaurant and bar • Wynnum, QLD
$38.01