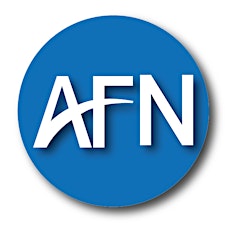 澳洲财经见闻(Australian Financial News)
澳洲财经见闻旨在为中澳投资者和决策者们提供每日不可或缺的商业财经新闻、深度 分析以及评论。我们收集遍布全球的丰富报道资源,秉承客观、公正的报道原则;深 入分析对澳洲经济和全球商业具有影响力的重大事件。
Australian Financial News (AFN) is an Aussie-Sino business-focused, Chinese-language international daily news platform based in Sydney. It is the first and the most professional vertical platform welcomed by 189,000 readers in both Australia and China.
Along with daily news review on both website and mobile Wechat account, AFN hosts and provides discussion panels and business conferences associated with real estate, wealth management, tax strategies, etc.for 8,000 high-net-worth Chinese members in Australia.
AFN has become an essential daily read for executive decision makers, sophisticated investors and those who promote national prosperity.
The Australian Financial News (AFN)speaks to influential and ambitious Australian and Chinese decision makers in every sector who are intent on staying in the know. AFN connects to its community of influencers, leaders, policy makers, professionals, entrepreneurs and investors with its incisive news, breaking journalism, authoritative commentary and agenda setting coverage. That's why it is becoming the daily habit of successful Australian Chinese people.
At this stage, more than 60000 subscribers consume our honest storytelling in multiple platforms each day. We strive to educate, challenge, and entertain audiences with stories that matter.
Our journalists are passionate about shining light in dark places, holding the powerful to account and adding new perspectives to the biggest issues in our city, state, around and between Australia, China and globe. There are inspiring and thought-provoking stories all around us, waiting to be discovered, and despite the changing ways our audience can access our journalism, we continue our commitment to upholding quality in everything we do – this will never change.