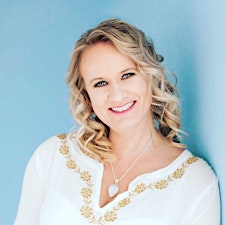 Aspire Wellbeing
Hi,
My name is Karin Hagberg and I am the founder of Aspire Wellbeing. I am very passionate about health and wellness and living a life full of passion. So what does Wellness mean to me…. Wellness to me is when you are able to live a life filled with health, vitality, energy, enthusiasm and purpose.
Wellness is a lifelong process and is multi-dimensional as it consists of the physical, mental, spiritual, emotional, occupational and social component. When we balance these components we experience Ultimate Wellness and life feels great and we are happy. We radiate from the inside out and we connect easily with others. When we are "out of balance" our health will suffer. This often also affects our self-esteem. Now, if we neglect the "out of balance" situation and the bodies signals, we may develop lack of self esteem or confidence and eventually dis-ease or chronic illness.
Many of our most common diseases can be prevented by taking care of our selves so take good care of yourself – both your body, mind and soul.
"Wellness is a state of complete physical, mental and social well-being
and not merely the absence of disease or infirmity"
– The World Health Organisation.
Wellness is really important to me. To me, wellness means that you don't just look after your body, you also look after your mind and spirit. You need to look after "all" of you and love yourself.
One of my passion are surf skiing. I love being out in the ocean and in the fresh air, catching some waves or even doing it on the river. I have always loved sport. It's like meditation to me. You loose yourself in the moment and just enjoy it.
My main sport has been rowing. It was actually rowing that brought me to Australia about 25 years ago. I came to compete at the World Rowing Championships in Tasmania. I represented my country Sweden in a lightweight double. I ended up meeting an aussie rower, fell in love, as you do…we ended up having two children, a boy (now 20) and a girl (now 23). After 13 years of marriage we decided to go our separate ways and that brought new adventures into my life. I continued a journey of personal growth and shortly after decided to fulfil one of my dreams which was to write a book about a big passion of mine; Body movement, pilates and wellness.
I became an author 2008 after finishing writing my book – Body Awakening – Balance your body, mind and spirit with Pilates and an active lifestyle. You can get the book, either as a hardcopy or as an e-book here in the shop or at Amazon and other online stores. I also produced 3 Pilates DVD. Pilates (Beginner & Intermediate), Pilates using the Resistance Band and Pilates using the Exercise Ball.
Body Movement has always been part of my life and also my children's life but I have always realised the power of the mind and how you create your life by how you think, feel and by taking action. I used to do a lot of mental training as an elite athlete. After many years of training/coaching people on the physical side I started to feel the need of changing the path slightly and study the mind. I started studying NLP which stands for Neuro Linguistic Programming and became a Certified Coach which also include a technique Time Line Therapy and also Hypnotherapy. I am also a certified Food, Lifestyle and Wellness Coach as well as an Essential Oil Coach.
I am now exciting to open the Surfcoast first Body, Mind and Spiritual Aromatic Healing Centre and Shop in the heart of Torquay!
"I am passionate about the body/mind connection and think
it is equally important to develop yourself mentally as well as physically".
As a Lifestyle, Food and Wellness Coach I combine Coaching Psychology, Behaviour Change and Positive Psychology. The individual is always in the driving seat maintaining responsibility for any changes, whilst I just helps facilitate the process.
If you need help achieving your wellness & wealth goals I would love to help you. I can provide the structure, accountability, expertise and inspiration to enable you to make the changes you need to achieve ultimate wellness.
Make sure you check out aspire's Services/Pillars of Health (under the main menu). This is where you can read more about what Aspire Wellbeing can offer You.
Me and all Aspire Wellbeing's practitioners look forward to helping YOU achieve our dreams and desires and most of all how to become an aspire Well-being.
Sorry, there are no upcoming events