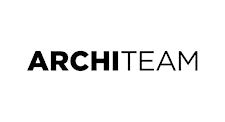 ArchiTeam Co-Operative
Founded in 1991 ArchiTeam Cooperative is a membership association for Australian architects working in small, medium and emerging practices.
We've been around for over 28 years but we're undergoing a growth spurt as the unique role and importance of small practice is recognised in the design industry. ArchiTeam is democratically run by members, for members. Every member is encouraged to play an active part in shaping our organisation. With over 700+ members, we are the leading dedicated voice of Australia's small architectural practices.
 For more information about ArchiTeam please go to our website:  http://www.architeam.net.au
 TERMS & CONDITIONS
Formal CPD points will only be issued on completion of any written requirements. Attending the session alone will not earn you formal CPD points.

ArchiTeam reserves the right to alter the dates, speakers or venue of an event.

Cancellations or refunds must be requested 48 hours prior to the event, no refunds will be given after this time

People attending in replace of a member must pay the difference for non member pricing.

Start and end times are an estimation.
*ArchiTeam is registered as a co-operative under the Co-operatives Act 1996 (Vic) and is not required to hold an Australian financial services licence to provide financial services in connection with general insurance products.
Sorry, there are no upcoming events