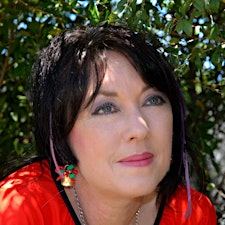 Applause Genie
Andrea has been on the frontline of the creative industries in both creative and management sectors for the past 20 years, which has seen her excel as a graphic artist, venue and band manager for some of Queensland's most iconic venues and artists.
Andrea's wealth of knowledge and the hands-on experience gained has allowed her to educate and mentor the current and future creative generation, helping them to shortcut their success in their own creative career.
Having started working in the music industry quite by chance, running the iconic original music venue The Orient Hotel and nurturing acts and musicians such as Powderfinger, Screamfeeder, Custard and Regurgitator – this unique experience has accentuated her repertoire to becoming the Success Strategist that every creative deserves.
Since 1996, as a creative-business educator Andrea has trained thousands of students, many who have since travelled all over the world pursuing their talents and building a successful business for themselves, all from the support and lessons from Andrea.
Graduates include well-known artists such as multiple Queensland Music award winning 8 Ball Aitken, Jen Boyce – Ball Park Music, and award-winning composer Donna Dyson, Larrikin Puppets Brett Hansen, Choreographer Claire Marshall and staff at APRA AMCOS, Splendour in the Grass, Dew Process, Secret Service, The Old Museum and more.
As a passionate creative herself, Andrea continues to pursue her own art projects which include graphic design, illustration and hand-lettering. One of the highlights of her artistic career was to have her hand-lettered flyers created for her music venues now residing in the State Library Heritage Music Collection at john Oxley Library, Southbank, Queensland.
As a Success Strategist for Creatives, Andrea has a passion for helping performing, visual and craft artists become more sustainable as a business. She manages regular mentoring sessions and events and is currently writing a book on copyright for small business.
Sorry, there are no upcoming events