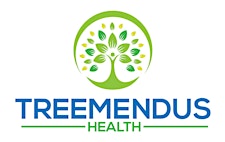 Andrew Cox - Sound Therapist f - Treemendus Health
Created by husband and wife team Andrew and Servane Cox, Treemendus Health offers a combination of Sound Therapy and Naturopathy. 
 About Andrew 
 Having studied for over a year with the Sound Healing Academy UK, I hold two diplomas in Sound Therapy. I conduct a weekly Sound and Meditation group class in South Perth and have worked one to one with many people to help with their particular health challenges over the years. In addition, I am also an accredited Meditation Teacher with the Meditation Society of Australia and also hold a diploma in Kinesiology from the O'Neill Kinesiology College in Perth. Using these powerful modalities, I'm able to offer a rare combination/blend of skills to help with a broad range of mental and physical issues.
 For years I spent much of my spare time traveling the world collecting exotic musical instruments for seemingly no apparent reason, until I learned the therapeutic benefits of sound. Now, with the knowledge of how various notes may influence the body both mentally and physically, I now very much enjoy sharing these wonderful instruments during the carefully curated guided Sound baths, Meditations, and one on one sessions I offer.
 Whether you feel the need to simply relax or delve deep into your subconscious to release emotional baggage, I hope you too will seek out the benefits of these wonderful modalities combined.
About Servane
 I hold a Bachelor of Health Sciences (Naturopathy) degree and work as a holistic practitioner using my naturopathic skills and life experiences to guide and help others achieve their wellness goals.