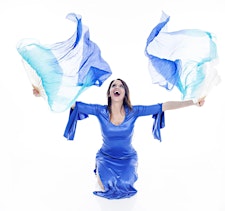 Amrata Bhakti Yoga Eco Community
Your organisers follow the path of Amratan bhakti-yoga based on an indoceltic transitional science. 
Mantra meditation, or chanting. The chanting is done either individually on beads (japa) or in community by chanting mantras accompanied by music (kirtan).

Dance and Expression

Creative Art

Environmental project work on land and marine coastal areas

Gardening and sustainable farming

The study of chosen written texts and poetry

Associating with like-minded spiritual aspirants

Eating considered prasadam vegetarian food
and living in a way that upholds the principles of truthfulness, mercy, austerity, and cleanliness.
These  are all core practices for a life of a follower of Amrata Bhakti- Yoga.
Sorry, there are no upcoming events