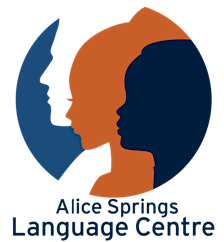 Alice Springs Language Centre
The Alice Springs Language Centre is part of the Department of Education. Our main role is to deliver quality language programs in all government schools in the Alice Springs region. We also offer evening language classes for members of the Alice Springs community. Information on our adult classes can be found on our website. 
The languages being offered in 2019 are:
Arrernte 
Chinese
English 
French
German
Greek (Modern)
Indonesian
Italian
Japanese
Spanish
To register your interest for classes not listed on Eventbrite, please complete the Expressions of Interest form on our website. 
Alice Springs Language Centre • Gillen, NT
$240
Alice Springs Language Centre • Gillen, NT
$200
Alice Springs Language Centre • Gillen, NT
$240