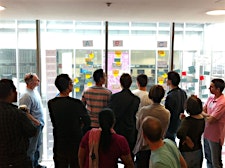 Agile Tour Sydney
First grass root Conference in Australia from practitioners to practitioners.
The Agile Tour Sydney Team is an initiative from Agile Sydney Inc.
Association which helps and promotes Agile related sharing and learning amongst the Sydney community.
From the creation of the first Agile Sydney Meetup, many other professional practitioners groups florished.
We are now proud of to see the cumminity evolving and groing.
Novotel Darling Square • Darling Harbour, NSW
$85.49 - $1,056.09