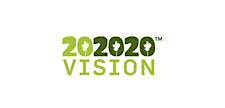 202020 Vision Growing The Seeds Tour
Our cities need more plants and trees.
They're good for our health and productivity, keep cities cool and reduce pollution. People even heal faster when they're around them. Yet, so often, plants and trees are overlooked when plans are drawn and concrete poured.
The 202020 Vision is a national campaign to change this, by increasing our urban green space by 20% by 2020.
In 2014, we are embarking on the Growing the Seeds national tour. Informed by stakeholders and existing research we;ve identified the top 20 issues and barriers preventing more and better green space, now we're looking for solutions to knock them down.
For the most recent list of our existing partners, projects and Advocate please visit 
Sorry, there are no upcoming events