Join us for a weekend of Zouk workshops, social dance parties, pool party and more in Brisbane!
About this event
Join us for our second edition of Zouk4Sure - 2021
Date: October 15-17th 2021
Location: PCYC - Fortitude Valley
...
This year's Hashtag Zouk Weekender will be pushed back to May 2022. But don't be sad, we will be holding a new event on the same dates this year, Zouk4Sure.
Due to all these restrictions and some closed borders because of Covid-19, we chose to postpone the Hashtag Zouk Weekender, as it is an event with a large structure that has teachers from different locations in Australia and international teachers, several days of workshop, parties, presentations, etc.
And now Zouk4Sure Brisbane has taken over the dates! It will be a wonderful event that has a super organization and an incredible team of local and international teachers.
Structure:
EVENT
INTERNATIONAL ARTISTS REMOTELY
Renata Peçanha and Jorge Peres
Carlos da Silva and Fernanda da Silva
Anderson Mendes and Brenda Carvalho
NATIONAL ARTISTS⠀
Magno and Kayleigh
Jiten and Riana
Jimmy and Natália
Stephy and Jojo
CLASSES AND PARTIES
Friday - Remote Workshop & RSPD
Saturday - 4 hours workshops + Remote Workshop & RSPD
Sunday - 4 hours of Workshops + Pool Party & Brazilian BBQ + Remote Workshop & RSPD
TICKETS
Full Pass $150
All Parties Pass $100
Friday Party Pass $40
Saturday Party Pass $40
Pool Party Pass $40 [Location: 432 Wickham St, Fortitude Valley QLD 4006, Australia]
Sunday Party Pass $40
Workshop and Night Parties: PCYC Fortitude Valley- 35 Church Street - Fortitude Valley, QLD 4006, Australia
We want to see you all here! on Zouk4Sure Brisbane!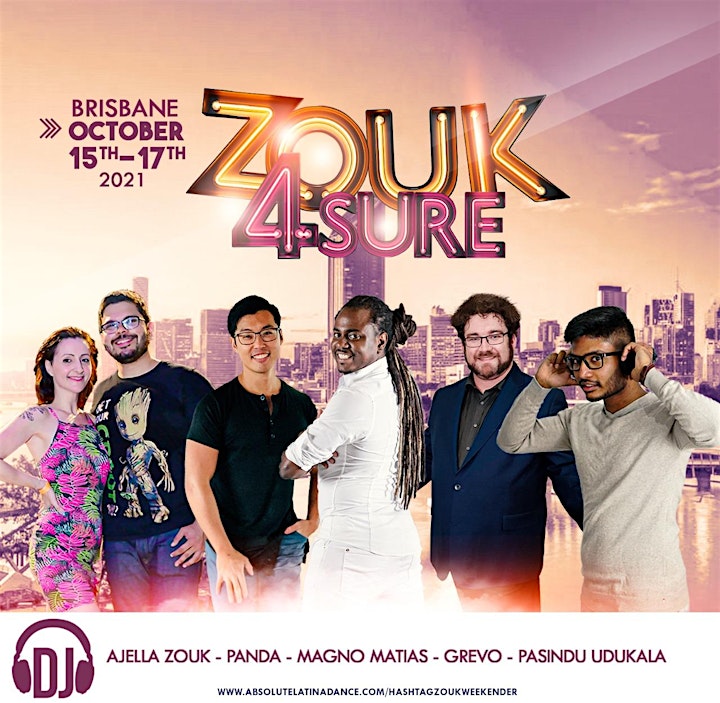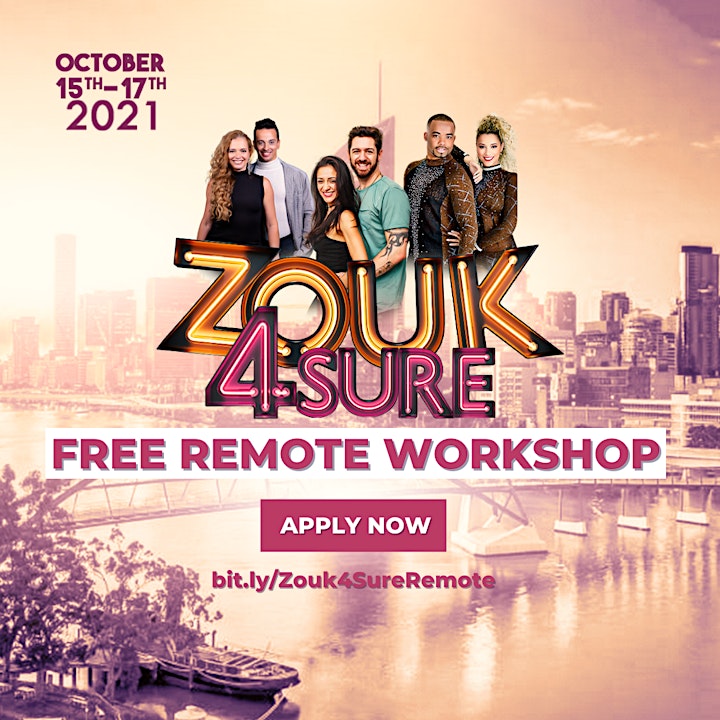 Organiser of Zouk4Sure Brisbane - October