Description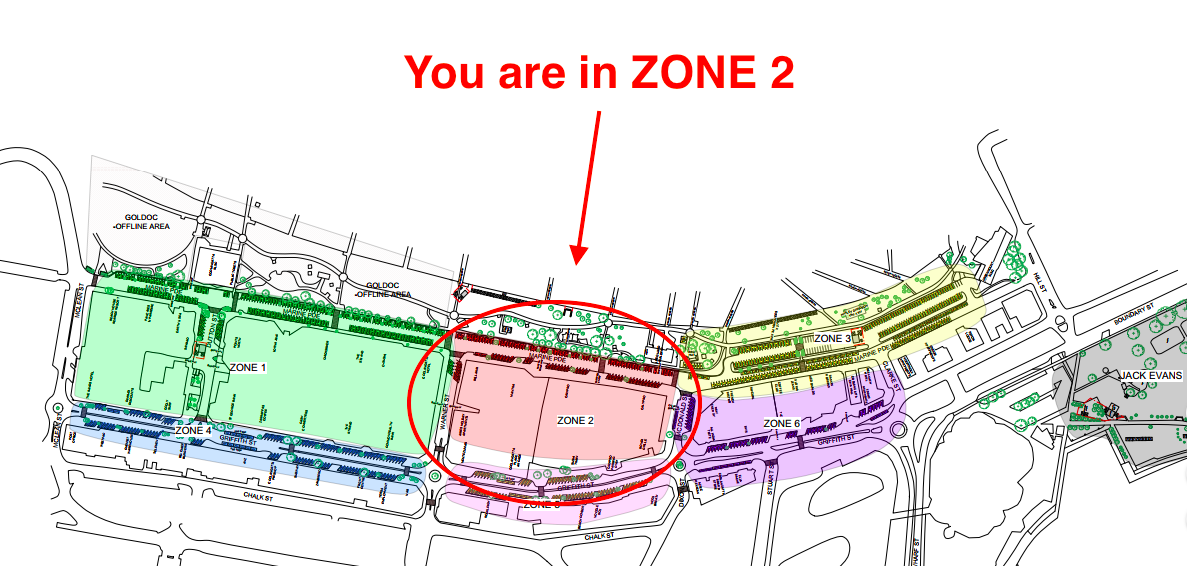 From 3rd - 7th June 2020, the Coolangatta foreshore is transformed to a nostalgia hub with everything there is to love about the 50's, 60's and 70's. Music, dancing, cars, nostalgia and good old-fashioned family fun are all on the program, right here in one of the best destinations in the world.
This year, Cooly Rocks On™ presents a star-studded line-up of rock'n roll and rockabilly bands, plus all the usual Festival favourites. Get along to as many events as you can squeeze in and make the most of the party-fuelled atmosphere.
Contractual Terms and Conditions
Cooly Rocks On™ Show and Shine Display
Upon securing your booking and completion of payment, you agree to the contractual Terms and Conditions found on the Cooly Rocks On Website:
www.http://www.coolyrockson.com\information/terms-conditions/

You confirm all information provided is correct and true,
You understand Event Photographers may take a photo including or of your vehicle. These photos may be used in Social Media and Marketing at the discretion of the Event Organisers. If you do not agree to this, you will need to make a request in writing to : cars@southerngoldcoast.com.au.
General
All registered Entrants will receive a Car Entrants pack (The Entrants pack must be collected at the Festival Registration Desk prior to the vehicle being located to their parking spot),
Strictly no cars are to depart their allocated car spot prior to the specified exit times or locations,

All car entrants must park only in their booked allocated spaces.

Connecting Southern Gold Coast Ltd – Cooly Rocks On™ Festival accepts no responsibility for loss or damage to property at the Event.
City of Gold Coast Council Parking signs must be adhered to and are in force during the Event (unless they have been covered by Council Officers, the replacement signs from the Event Organisers are then to be complied with).


FAQs
Please click here for step-by-step instructions on booking car space tickets in this system
Do I have to bring my printed ticket to the event?
Yes, you will need to bring your printed ticket to the event in order to pick up your Car Pack. Information will be sent out in April 2020 with details and dates of when and how you can pick up your Car Pack.
Do I need my make and model and registration number at time of booking?
You will need to have the make and model for each car at the time of booking, and these details will need to be entered into the space provided in the booking section. If you do not have the registration number for each individual car at the time of booking, please select the 'I don't have my registration number' option in the drop down menu. You will be able to complete the booking without the registration details, however you will need to complete this information prior to the festival.
For instructions on how to edit/add information in your booking after payment, please click here.
If your car is not registered please select the 'My car is not registered' option from the drop down menu and leave the registration number space blank.
What's the refund policy?
We do not refund entries. You are able however to transfer your entry to another holder. Please see below information for transferring entries.
Is my registration fee or ticket transferrable?
Yes you can easily transfer your entry to another holder. Firstly, you will need to log into your account by clicking here or you can open up your confirmation email and click onto the 'Log in to access tickets and manage your orders'. Here you will be asked to either Log in (if you already have an account) or sign up for a new account.

If you don't have an account, 'Sign up' and follow the steps to log on to your account. Once you are logged in, click on to your account name (at the top right) and then click on to 'Tickets'. Once you have clicked on to your ticket you can press the edit button to edit the entry details. Make sure you press 'Save' once you have finished updating your details, and print the updated ticket out for collection of your Car Pack from the "Ocean Plaza" Registration Marquee.

Please Click here for detailed step-by-step instructions on how to transfer or edit details on your entry information.
Can I update my registration information?
Yes you can update your registration at any time by logging back into your account and editing the ticket information. Please Click Here for information for transferring an entry.
Is it ok if the name on my ticket or registration doesn't match the person who attends?
You will need to ensure that the make, model and registration are correct on the ticket when collecting your Car Pack. You are able to go in at any time and update your entry prior to the Festival (please Click Here for further information on how to edit information on an existing booking).
COOLY ROCKS ON™ is and initiative of Connecting Southern Gold Coast Ltd.