Description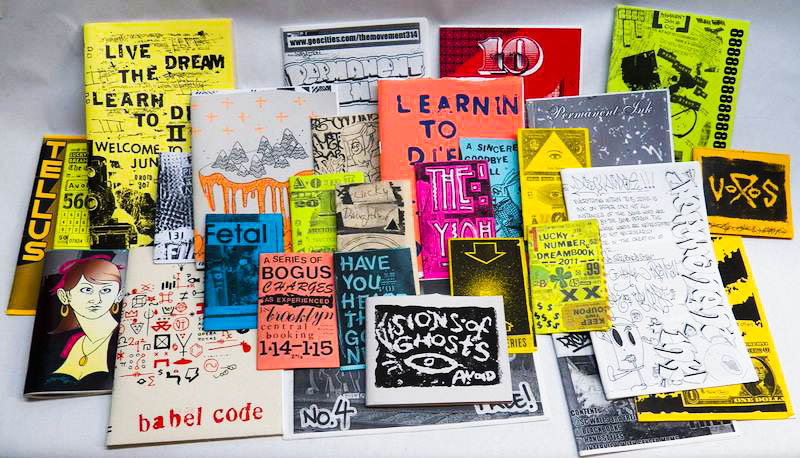 What is a ZINE?? Think of it as a magazine but without the 'Maga' out front. 'Maga' isn't the only thing missing from a zine. Zines are the little brothers and sisters of magazines; they aren't glossy and found in newsagents. Zines are made by people who have something to say or share on any topic imaginable. Zines are the perfect tool to build and support community, as well as a great voice for the voiceless. Poets and visual artists have also taken a liking to zines as a cheap and unique way to showcase their work.
In this workshop, Jeremy Staples will provide an overview of what zines are and share the skills required to create them. You will also have the opportunity to reproduce your zine to share with your peers and friends. Check out Jeremy's work @ www.thestaples.com.au
Registrations essential! Lunch provided - please email katemoran@ballarat.vic.gov.au if you have any access or dietary requirements.
This workshop is open to young people ages 12-25 years.