Event Information
Location
UNSW Innovations Boardroom
Rupert Myers Building (M15) South Wing
Barker St, Gate 14, The University of New South Wales Kensington
Sydney, NSW 2052
Australia
Description
HIGHLY REQUESTED SECOND INTRODUCTORY CLASS!
As an entrepreneur, have you experienced the frustration of not knowing how to take your business idea to the next step, simply because you don't have a technical co-founder or you don't know how to code?
Have you experienced the frustration of not knowing how to talk to your technical team, because you can not understand what the developer is saying?
At Code Station, we have decided to tackle this problem by equipping you with the technical skills to build your idea, from Zero to MVP. In our courses, you will be able to:
Learn how to code efficiently and effectively to build your MVP
Understand your developers and the language they talk
Work in development teams that mirror real-life startup situations
In this preliminary class, we will teach you how to build a landing page for your startup, using HTML and CSS. We will cover:
Why you need to learn how to program as a non-technical founder
Basic HTML and CSS that is needed to build your landing page
How to use bootstrap and make your page responsive for mobile, tablet and desktop
How to capture email signups from your potential customers
How to integrate with social media + Google Maps to engage your visitors
About your instructor: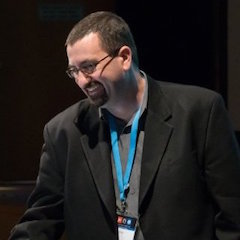 Scott Huntley is an instructor of HTML, CSS, Content Management Systems, Social Media and SQL for over 10 years. He has taught in the VET sector. Scott has recently been involved in developing resources for eLearning projects such as the TAFE Online project. He has spoken at Tech and eLearning conferences around Australia and internationally. Scott is enthusiastic about finding innovations that merge the worlds of tech and training. Scott enjoys playing with Arduino microcontroller boards, has three cats and a dog and is addicted to coffee.
Date and Time
Location
UNSW Innovations Boardroom
Rupert Myers Building (M15) South Wing
Barker St, Gate 14, The University of New South Wales Kensington
Sydney, NSW 2052
Australia