Description
Curious about what it takes to launch a HealthTech startup, turning idea into impact for a problem worth solving?
Join founders of HealthTech's rising stars as they share what it takes to put it altogether, turning ideas into ventures with scalable impact.
From designing for value to customers, building their product/service to getting their first customers into the doors, there is plenty to discover from these founders.
6.30pm: Check-in & Networking
7.00pm: Welcome from The Working Capitol
7.05pm: Panel Discussion + Audience Q&A
8.05pm: Networking Continues
8.45pm: End
---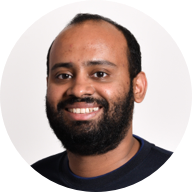 Speaker
Amrish Nair received his B.Eng. and M.Eng. from the School of Electrical and Electronic Engineering at the Nanyang Technological University. His graduate studies research led him to international publications and a US Patent on ECG signal analysis and monitoring.
His research collaboration with TTSH cardiologist, Dr. David FOO and NTU supervisor Assoc. Prof. Pina Marziliano led him to spin-off BIORITHM, a medtech startup providing cutting edge signal processing solutions in the fields of remote monitoring and wearable technology.
Advanced Pregnancy Care: connected care for clinicians & expectant parents
Biorithm's FeMom system combines an analytic could-based system together with medical-grade abdominal wearables device designed for monitoring maternal & fetal health parameters in the comfort of the patient's home. This unique solution empowers patient and clinicians to identify early signs of maternal-fetal complication for timely intervention while reducing the cost of care.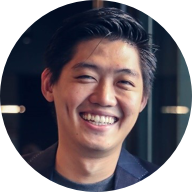 Speaker
Waimun is the Founder and Chief Executive Officer of Doctor Anywhere, with more than 10 years of experience in the investments and start-up space.
Doctor Anywhere is a tech-led healthcare company that focuses on improving healthcare delivery and providing convenient access to health and wellness solutions. With this company, Waimun seeks to strengthen the current health and wellness ecosystem by covering efficiency gaps and bringing healthcare products and services closer to Singaporeans.
Before he founded Doctor Anywhere, Waimun worked at Singapore-based investment company, Temasek Holdings. During his 8-year tenure with Temasek, he helped to conceptualise and establish Pavilion Energy, a Singapore-based Liquefied Natural Gas company. The experience at Pavilion Energy helped him to understand the challenges of starting and building a company.
Before Temasek, Waimun spent three years of his career in Private Equity at Standard Chartered Bank.
Born and raised in Singapore, Waimun graduated with a Bachelor of Mechanical Engineering at National University of Singapore.

Speaker
Gillian Tee, Chief Executive Officer & Co-founder, Homage Co Pte Ltd
Ms Gillian Tee is the Chief Executive Officer as well as co-founder of Homage, a senior home care solution that combines professional caregivers with smart technology to provide home and community-based personalized caregiving to seniors, allowing them to age in-place with grace, control and dignity. Prior to Homage, she co-founded Rocketrip, a Y-Combinator, Google Ventures and Bessemer Ventures-backed technology company based in New York City and Silicon Valley.
Over the past 15 years, Gillian has held various management and leadership positions at Amazon and Accenture. Gillian received a dual MBA and Masters of Public Administration from Columbia Business School and Columbia School of International and Public Affairs respectively. She studied Computer Science with a focus on Artificial Intelligence at the University of Melbourne.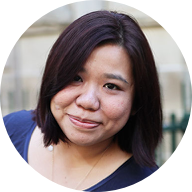 Faciliator
Seow Hui Hong drives the delivery of the BlueChilli HealthTech Accelerator in Southeast Asia. She pulls together various stakeholders in the ecosystem and BlueChilli's in-house capabilities to see to a successful programme - building globally scalable HealthTech startups with founders and partners who are deeply relevant to problems worth solving.
Hui Hong had pursued innovation and entrepreneurship in diverse settings from building digital media startups to the founding of companies with public service character, SG Enable and Singapore Centre for Social Enterprise (raiSE), to enhance ecosystem support and scale impact from the ground up. She is an avid innovation practitioner who has designed and implemented service pilots with community and healthcare organisations and supported the development of early-stage startups using a human-centered design approach. Her stints in public policy making in the social and economic domains have developed her intuition in taking a systems approach to problem solving and building solutions to scale.
Hui Hong has also been active in the healthcare innovation space, working with a Singapore-based company to transform their active aging and senior care business for scale and collaborating with a Brisbane-based startup team to commercialise their medical device.