"Zero Launch Mass Space Pioneering", Public Lecture by RP Mueller, NASA KSC...
Description

Up to this point in time the human race has been engaged in "Space Exploration" which can be defined as travel over new territory for discovery or adventure. In the future, in order to have an affordable, sustainable and safe endeavour, it will be necessary to adopt new "Pioneering" methods that can be described as space travel done for the first time using new methods: living off the land, in order to settle new territories with a permanent human presence. This lecture will discuss the risk posture and safety methods used in Exploration vs. Pioneering and then will identify technologies needed to make in-situ resource utilization a feasible reality in space.
Part of the UNSW Grand Challenge on Living with 21st Century Technology

---
Robert P. Mueller
Senior Technologist: Advanced Projects Development
Surface Systems Office
NASA, Kennedy Space Center
Mr. Rob Mueller is a Senior Technologist for Advanced Products Development at NASA Kennedy Space Center (KSC) in the Exploration Research and Technology Programs Directorate. He is the co-founder of the NASA Swamp Works innovation labs and the KSC Granular Mechanics & Regolith Operations (GMRO) Lab. He is also the KSC lead for Autonomous-Robotic Systems involved with In-Situ Resource Utilization (ISRU). Mr. Mueller is a former chairman of the American Society of Civil Engineers (ASCE) Committee for Regolith Operations, Mobility and Robotics, and former chairman of the ASCE Aerospace Division Executive Committee. He is a member of the American Institute for Aeronautics and Astronautics (AIAA) Space Resources Technical Committee. In 2010, Rob Mueller was the co-founder of the annual NASA Robotic Mining Competition for Universities and continues to this day as the Head Judge for this competition.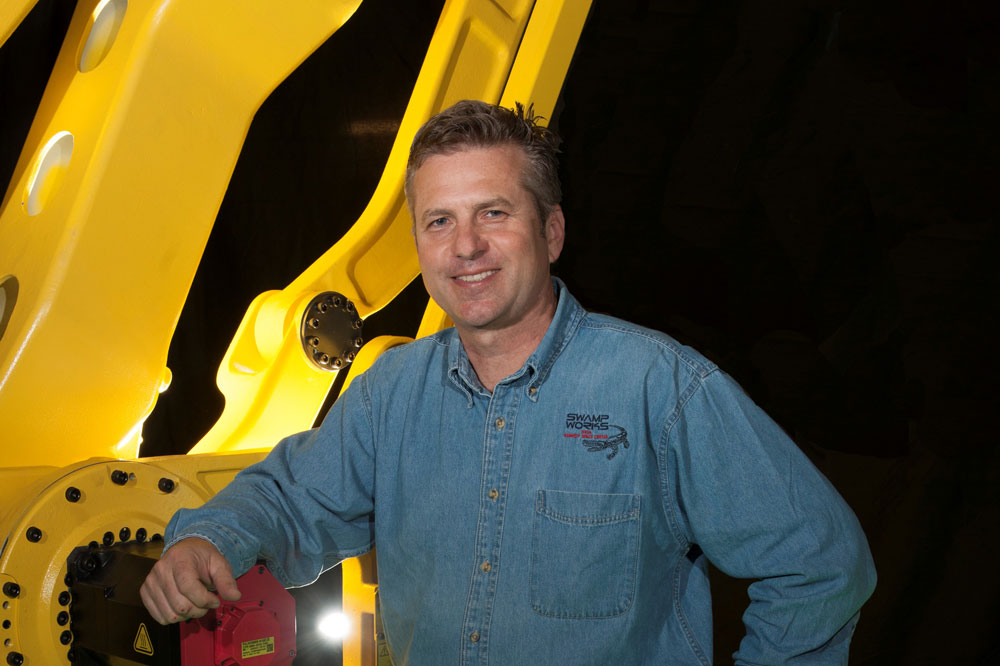 ---
This event is co-hosted by the UNSW Sydney Australian Centre for Space Engineering Research (ACSER), marking the offical launch of the 3rd Off Earth Mining Forum, and UNSW Mining Engineering celebrating the 20th Kenneth Finlay Memorial Lecture.
For more detail see the full event website: 3rd Off Earth Mining Forum Public Lectures
Doors open 5:45pm for a 6pm start.
HEADER PHOTO CREDIT: NASA
AS17-147-22523 (11 Dec. 1972) --- Astronaut Eugene A. Cernan is seen test driving the "stripped down" Lunar Rover Vehicle (LRV) prior to loading the LRV up. Equipment later loaded onto the LRV included the ground controlled television assembly, the lunar communications relay unit, the hi-gain antenna, the low-gain antenna, aft tool pallet, and lunar tools and scientific gear.