ZERO GENDER DIVIDE: HOW TO WIN WITH COMPLEMENTARY COLLABORATION *Sold Out*

Wednesday, 30 September 2015 from 5:30 pm to 7:30 pm (AEST)
Event Details
Join Nitro and DCC to learn about using 'complementary collaboration' to navigate a business through various stages of growth, and discover a new way of approaching gender equality at the workplace.
Applicable to firms of all sizes across multiple industries looking to inspire teams and attract talent, this panel discussion is a must for business leaders, and senior professionals in HR, Operations and Management looking for innovative ways to optimise performance.
Moderator:
Dr Leslie Cannold is a thought-leader and passionate advocate on mindful and inspiring leadership, gender equality, the power of social media and corporate social responsibility.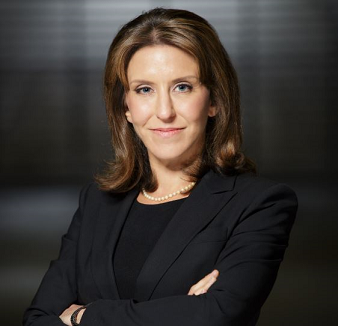 An award winning columnist and regular guest on ABC TV's Moral Compass, she provides inspirational and thought-provoking keynotes, panel moderation, workshops and training videos for corporates, government & educational institutions as well as not-for-profits. Leslie sits on a variety of boards and advisory committees and is the recipient of numerous awards and notices for her contributions to public life. @LeslieCannold
Panel Speakers:
Renée McGowan, Chief Customer Officer, Mercer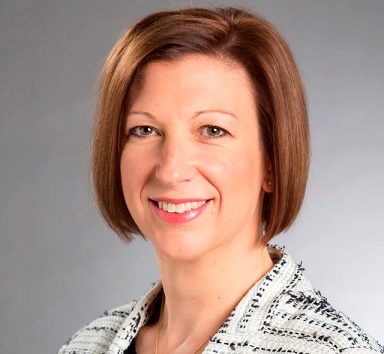 Renée is a Partner at Mercer and Chief Customer & Marketing Officer in the Pacific Market. In her role, Renée is responsible for Mercer's Customer and Marketing teams including Helpline and Online; Marketing and Communications; Digital Strategy and Capability; Customer Research and Analytics. Her teams are responsible for developing and implementing a strong, strategic marketing program across all segments and providing a comprehensive view of the customer, as well as transforming the customer experience at Mercer. Mercer currently serves 1.3 million individual customers in the Pacific Market.
Renée has 15 years marketing and selling experience within the retirement industry and has worked in Australia, Asia and the UK.
Tim Fawcett, Executive General Manager Corporate Affairs, Cisco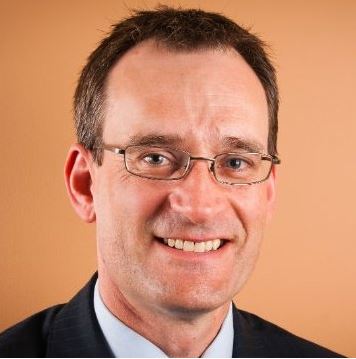 Tim Fawcett is the Executive General Manager Corporate Affairs for Cisco Systems Australia and New Zealand and is Chairman of Cisco's ANZ Social Innovation and Corporate Social Responsibility Committee.
In addition, Tim is the co-chair of Cisco's Working @ Cisco initiative which is tasked with positioning Cisco as an employer of choice with a strong focus on diversity, inclusion and workplace flexibility, which Tim views as a cornerstone of the sustainability of modern businesses.
Tim is a Director of the Diversity Council Australia, and the not-for-profit children's charity, Make a Difference (MAD) Foundation. He is also an Advisory Board Member of the Melbourne Networked Society Institute at University of Melbourne, a member of the Australian Institute of Company Directors and is an Ambassador for the Snowdome Foundation. @Thedigger68 
Sam Chandler, Founder and Chief Executive Officer, Nitro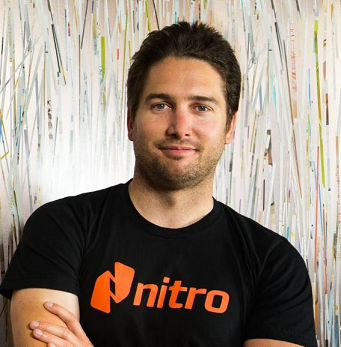 Bitten by the entrepreneurial bug at a young age, Sam started his first company at 16, while still in high school, and his second at 21, while attending university. After founding Nitro with several friends in 2005, it is now one of the fastest-growing companies in the world. Sam leads a team of Nitronauts across the US, Australia, Europe and Asia, and every month, more than 8 million people in nearly 200 countries use Nitro products.
Sam is on a permanent leave of absence from Melbourne's RMIT University, where he studied business, after moving to America to establish Nitro's global headquarters in San Francisco. On the weekends you'll find him skiing, cycling, running, and riding vintage motorcycles. @nitro_sam 
Sarah Grace Worboys, Co-Lead Startup Victoria Female Founders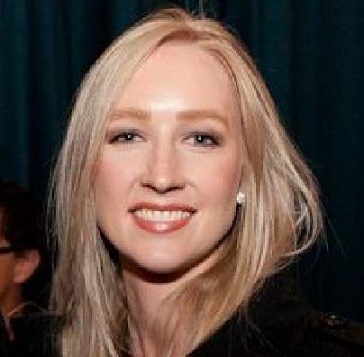 Sarah is a commercially astute and operationally focused leader, passionate about empowering both women and men to reach their full potential. Currently a Commercial Manager at Allens, Sarah works with key executives to identify and deliver growth and efficiency initiatives across national practice areas, alongside being a core member of the Accelerate program. She began her career as a CA with Ernst & Young, however moved into the startup sector 5 years ago, as a member of the team that founded the York Butter Factory.
Sarah is extremely active in the startup space and particularly committed to increasing the number of women in high growth startups. She has built a community of over 400 women entrepreneurs through Ladies of York and is instrumental in running an event series for Startup Victoria Female Founders focused on creating high value businesses. In her spare time you will find Sarah rock climbing, singing or in barre body classes. @SarahGrace84
Why is Gender Diversity Important to Nitro?
As one of Australia's tech startup success stories, Nitro credits its ability to create a well balanced team as one of the reasons its grown in leaps and bounds across a short span of 10 years - from a scrappy startup in Melbourne, to a high-growth company headquartered in downtown San Francisco, backed by the largest Tier 1 VC firms in Silicon Valley, Battery Ventures. It comes to no surprise that over 30% of the company is made up of caring, confident and successful women, some of which make up 28% of the leadership team: from Finance to Talent, and everywhere in between.
With accolades that include numerous business and culture awards, over half a million customers worldwide, including 50% of the Fortune 500, and an evolving productivity product portfolio, Nitro knows a thing or two about turning the traditionally male-dominated tech world on its head. A key ingredient to Nitro's success lies in its ability to optimise the complementary skills that both women and men bring to the table: creating a unique environment that fosters creativity and camaraderie.
Nitro is pleased to be donating 100% of ticket proceeds to Camp Quality, who are creating a better life for kids living with cancer through laughter.
When & Where

Mon Bijou
187 Flinders Lane
(penthouse level of Adelphi Hotel)
Melbourne, Victoria 3000
Australia

Wednesday, 30 September 2015 from 5:30 pm to 7:30 pm (AEST)
Add to my calendar
Organiser
Nitro and Diverse City Careers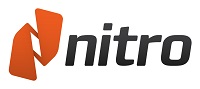 At Nitro, we're changing the way the world works with documents. From the desktop to the cloud, we make it easy to create, edit, share, sign and collaborate—online or offline.
More than 500,000 businesses run Nitro, including over 50% of the Fortune 500. We're the PDF software partner of choice for Lenovo®, and our award-winning products, including Nitro Pro and Nitro Cloud, are used by millions of people every month in nearly 200 countries. Australian-founded, we're headquartered in downtown San Francisco with offices in Melbourne, Australia; Nitra, Slovakia; and Dublin, Ireland. One of the fastest-growing private companies in the world, Nitro is also a multiple Inc. 500/5000, BRW Fast 100, Deloitte Technology Fast 50 and Software 500 award winner.

Is it possible to give 100% to your career without feeling like you are neglecting your family, friends or personal interests?
Yes it is, according to Gemma Lloyd and Valeria Ignatieva, co-founders of Diverse City Careers. DCC was created to specifically address this issue after the co-founders experienced first-hand the types of roadblocks that women encounter along their career journeys.
Both women have successfully navigated the tech industry to build impressive careers for themselves and in 2015, they decided to act on their passion of advocating for women and workplaces that are more balanced, and launched DCC. DCC's goal is to challenge the way companies approach Employer Branding and drive change within companies who don't see diversity as a key ingredient for success.
The founders pride themselves on being Australia's only jobs board which selects companies based on their internal policies. DCC clients are Australia's top companies, all committed to supporting women's careers.
ZERO GENDER DIVIDE: HOW TO WIN WITH COMPLEMENTARY COLLABORATION *Sold Out*