Zero Carbon Options: Report launch and panel discussion
Description
On behalf of ThinkClimate Consulting and Brown & Pang, I am pleased to invite you to the launch of the groundbreaking new report:
Zero Carbon Options
Seeking an economic mix for an environmental outcome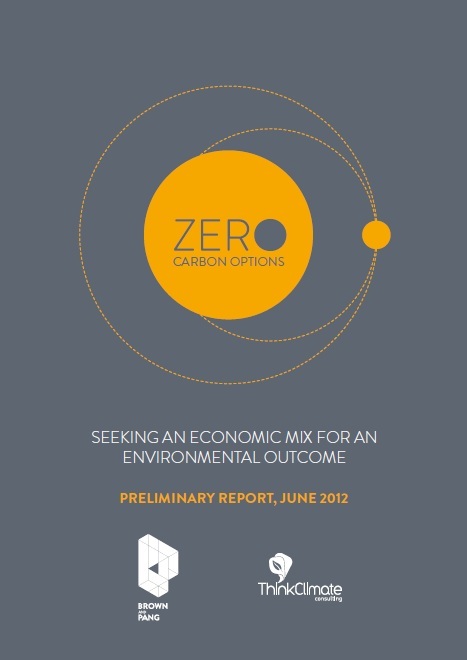 This is a FREE EVENT but our effort is unfunded. To make supporting pledge for this launch please visit http://pozible.com/zerocarbonoptions
THIS EVENT IS NEARING CAPACITY. IF TICKETS ARE SOLD OUT PLEASE JOIN THE WAIT LIST BY EMAILING admin@thinkclimateconsulting.com.au
Currently, Australia has the highest per capita greenhouse gas emissions in the OECD, but nuclear power, a zero-carbon generation source, is prohibited. This report illustrates the competitive nature of nuclear power for Australia by comparing the performance of a renewable solution and a nuclear solution in delivering the same energy task: the replacement of the Northern and Playford Power Stations in northern South Australia.
The report has been peer reviewed by energy and climate experts Professor Barry Brook (Director of Climate Science at Adelaide University) and Mr Martin Nicholson (author of The Power Makers's Challenge). We are pleased to confirm that Professor Doug Boreham of Bruce Power in Canada will be assisting us at the event as a panellist.
Please join us for a presentation and independently moderated panel discussion and Q&A session.