Description
Zentience... Sunday 20th January from 5.30pm...
a filmed inquiry into the hearts, souls and minds of creatives on their creative journeys.
Zen, the value of meditation and intuition" + "Sentience, the value of feeling and sensation
Zentience films a panel of three creatives in each, for 45 minutes, delving into their:
Panel 1 at 6pm... inspirations and discipline

Panel 2 at 7pm... obstacles and lessons, and

Panel 3 at 8pm... perception, failures and successes
with 15 minutes of unfilmed Q&A at the end.
Bring your own creative journey of 2018 with deep reflection, profound insight and many laughs from our panels of creatives!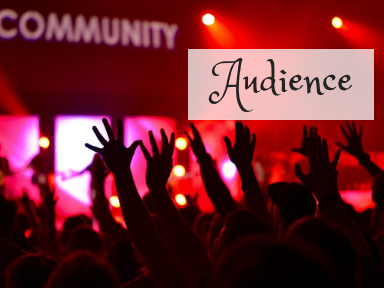 Audience
Come and join us in the audience for this special evening series of Zentience.
On Sunday 16th December 2018 Zentience offers a full evening of panellists... three back-to-back panels of three creatives in each!
As an audience, Zentience gives us an opportunity to:

learn from nine creatives about their creative journeys

take home the creatives' lessons to further enable and empower our own creativity

ask questions we may not otherwise ask

link in with locally loved mentors in our community
and raise funds for the creative children attending the School of Creative Education in Cockatoo!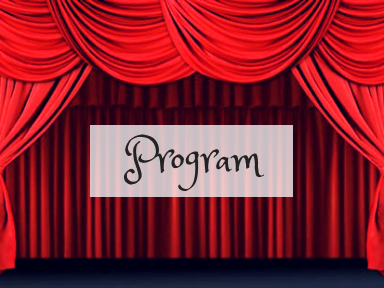 Program
5.30pm
Gathering
6pm - 6.45pm
Panel 1 on inspiration, vision and discipline (6.45 - 7pm unfilmed Q&A)
7pm - 7.45pm
Panel 2 on self-doubt, obstacles and lessons (7.45 - 8pm unfilmed Q&A)
8pm - 8.45pm
Panel 3 on perception, failures and successes (8.45 - 9pm unfilmed Q&A)
9pm - 9.30pm
Networking
The Creatives
The creatives include musicians, photographers, activists, visual artists, authors, entrepreneurs and environmentalists. They are local, loved and live on air with us!
Filming
Every Zentience interview is filmed and published. Audience members are asked to complete an Image Authorisation form indicating whether or not you agree to be filmed in the audience.
Zentience will be published at www.natureofcreativity.com (in development) along with information about our panellists and links to their work.

Venue
The Ingle-nook in the Dandenong Ranges is an eclectic, hand-built space. It offers an open-fire place with full kitchen next to two lounge areas and two dining tables.
Zentience will be filmed on the curved pew that sits at the base of the curved, red wall.
Being a private property, the address will be given to you in your emailed booking confirmation.

Special offer!
From January 2019, Zentience is a membership program.
Included in the special ticket price of $49, all participants of this special Zentience on Sunday 16th December are offered the membership benefits of 2019, including:
24 hour access to Zentience interviews, accessible online, throughout the whole of 2019 (valued at $99)

less than half-price participation in audiences of Zentience throughout 2019 ($10 per Zentience, valued at $45 for non-members), and

this particular Zentience on Sunday 15th December is giving all the proceeds to the children at the School of Creative Education in Cockatoo!
The children in this image are some of the School of Creative Education's youngest students. They often spend their days experiencing a wide range of creative and academic pursuits dressed up in costume and face-paint. Imagine a maths lesson in creative dress!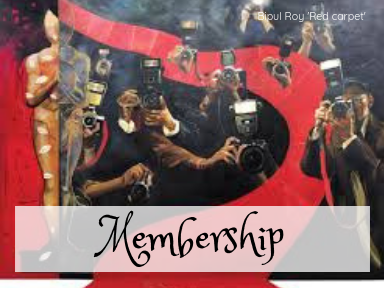 Membership
Zentience 2019 will be facilitated and filmed on the last Sunday of every month at "Ingle-nook" in Kalorama, Victoria.
Members are invited to be in the audience, form the panels, and stay on after the filming to network, explore ideas and projects, and collaborate.
Zentience topics in 2019 will include:
insight, foresight and hindsight

self-discipline, self-motivation and self-evaluation

spiritual partnership, muses, and relationship with the divine

action, cause and effect, efficiency and effectiveness

energising, revitalising and expending

self-doubt and soul

quests and callings

self-fulfilment and self-realisation.
For $99 per year, members will be able to access every Zentience online to watch anytime (Zentience is password protected) and participate in audiences for only $10 rather than the non-member price of $45.

Our Why
Hi. My name is Jane Macdonald. I'm a creatologist; someone who researches creativity.
I'm in the process of founding Australia's first fully-dedicated creative school; a school that consciously educates children through the creative process rather than the academic process.
To do this extremely well, we should be learning from creatives about their creative learning experiences! We need to ensure what we're doing is right!
I'm pretty excited about Zentience because it offers the children of my school handed-down knowledge, like in the olden days! It also gives creatives an opportunity to learn from each other and grow with their own greatness.
At heart, I'm a researcher and a designer... a weird combination. Zentience will influence my ongoing research including that dedicated to my school, my book called "SHiNE; the power and nature of creativity", and my PhD candidature.