Join Cecilia Macaulay online, and experience her inspiring take on how we can re-set our homes and our world, starting at our humble kitchen
About this event
It's an interactive, hands-on session where you'll see images and hear stories that get you energized and in-action. You'll know exactly what to do to transform chronic kitchen confusion into a clear and orderly home that stays that way, without force or unwilling effort. New kitchen culture, new you.
In this event you will:
Do kitchen sink declutter and re-set, in real-time, with opportunities to ask Cecilia questions as we go
Learn design principles that are fascinating, fun and stay with you for life:  Zones for inside your house, reduce useless diversity, make families of objects, right mess in the right place, and more.

Fall in love with your kitchen sink, which from now on you will address as your Shrine of Beauty and Love. Wait for the surprises to emerge, as your home culture changes. 

What do people say about Cecilia's workshops?
"My friend Jane attended Cecilia's declutter day, and a month later I visited. Her overcrowded, unused study had been transformed into an oasis of joy and peace amongst her overburdened work and family life; it had become her new music room.
She is now able to teach music from home, and to quit an underpaid job which she hated!  Such a big transformation to her life! She said "Cecilia is a genius, I love her work. I'm so happy with how my room is now. I can't wait to get on and do the rest of the house."
- Delldint Flemming, Blackburn
"After years of not knowing how to organize my things and my home, I suddenly have a set of principles, concepts, and ideas about how to do it.  
I'm experiencing a sense of lightness and ease that I've tried unsuccessfully to attain using spiritual methods."
- Monica Wilson, Transition Geelong

'Before' and 'After' The client is a Permaculture designer in Kamakura Japan. This kitchen naturally evolved after six weeks of Cecilia's workshops.
Before: Her house was filled with things she never consciously chose, they just came her way. Because she can see the potential in all things she kept them.
After: She got brave and realised her pattern, named new criteria for what she wanted in her home and sent loads of items onto their next life and out of her house.
Don't let your kind heart turn you into an unpaid storeroom of things you never consciously chose. Less stuff, more love.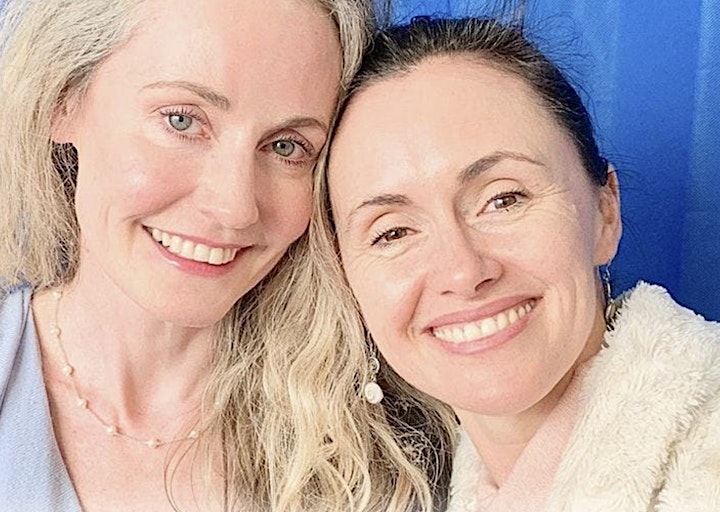 Cecilia Macaulay and Katie de Araujo have been creating cubby houses and fun times together for almost half a century...because they are sisters! Their life missions are in different fields but increasingly overlap. They both believe the deep solutions to one problem in life happen to be the deep solutions to all the problems. Together they bring ease and a touch of wonder to daily life.
Organiser of Zen Permaculture, Starting At The Kitchen Sink: Declutter & Reset Your Life
Cecilia is a pioneer of using Permaculture design to declutter and re-set people's home life. She creates training and workshops for local government, wellness retreats, and more.  Her clients and the people they care for become inspired to make adjustments that lead to light, supported and delicious home lives, good for people and planet. 
Her 'Togetherness Design' is featured in David Holmgren's 'Retrosuburbia'.  She has designed a self-maintaining garden for Sir Richard Branson's Caribbean island, and consulted on Taronga Zoo's 10-year plan. Cecilia is the co-author of Visual Language for Global Communication.   She speaks at high-profile events such as Vivid Ideas Sydney, Mind And Its Potential, and Happiness And Its Causes. 
She is also an illustrator, drawing pictures of the quirky world she wants to live in, and often actually does. She now lives in Suburban Rosanna, where she has taken down fences and is creating Zen Permaculture Fairyland.  One of her future goals is to take on a beautiful abandoned convent and create a garden paradise home for thrilling, thoughtful people.