Description
Do you deal with a bank? How could you improve your relationship? Why care?
In this seminar, Guest Speaker: Neil Excel, Area Manager Business Banking - Eastern Victoria
Bendigo and Adelaide Bank will present-
"7 things you must do to make your Bank "Work" for you"
Neil will identify the area's you should concentrate on to first establish and then maintain a successful working relationship with "Your" Bank. It may be personal and or business banking including mortgages, overdrafts, credit cards, deposits, leasing, insurance and financial planning.
Learn how to prepare for and then get the most from a successful relationship with your Bank so that your Bank "Works" for you both personally and for your Business.
Who is this workshop for? Entrepreneurs, business owners, start ups, , executives, managers, consultants, professionals, any one who has a relationship with a bank!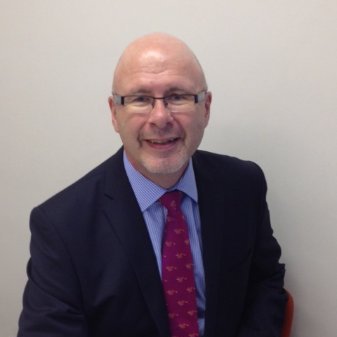 Our Speaker:-
Neil heads up teams of Bankers who provide business banking relationship solutions for individuals and small to medium sized businesses.
His career has seen him develop skills through Senior Relationship Roles and Credit roles in Asset Finance, Property Finance and Corporate & Institutional Banking in Australia, Asia and the Pacific over the last 30 years.
At Bendigo Bank he is passionate about involvement in the community and proud of how this differentiates Bendigo from their competitors.
As with all YTM events you will have time to interact and discuss with others, share experience and knowledge to move your business forward.
Non refundable.
You do not need to be a YTM member to attend this seminar, however this event is part of the annual membership offering to YTM Brighton events. If you would like more details and to include this as part of your membership visit www.yourtimematters.com.au/events-ytm-membership or contact the organiser.
Following YTM Brighton Networking with a Twist event- 27 September ..www.yourtimematters.com.au/events
Please note: No Door sales due to the structured nature of the event. Tickets are non-refundable.
Proudly sponsored by


WHAT PAST PARTICIPANTS SAY-
"Thank you very much for a great event! I love the format as it allows each attendees to talk in detail about their passion and business. The event was well organised and greatly appreciate Sue's useful tips!"
"I love the structure, wouldn't have talked to so many people that I did, without it"
A MESSAGE FROM KERRYN POWELL, Founder and Creator of YTM Buisness Networking with a Twist~!
I know that your time matters! I also know that as a business owner you have limited time and that building the right relationships and have the right information are key to building your profitability. Many of us waste a lot of time attending too many networking events experiencing "networking burnout". We often come away feeling like we have made no worthwhile connections and feel like our time would have been better spent at home with the family!
I look forward to helping you connect and grow your opportunities.