YTM Networking With A Twist - KEW - Bonus: Get YOUR Burning Business Questi...
Description
Are you bored with business networking events that provide little else than shaking hands and exchanging business cards? You know that there has to be a better way! YTM Networking with a Twist connects you with opportunities, deeper conversations, strategic connections and valuable insights to grow your business.
On 14th March, not only will we ask you your networking goals and who would like to connect with, the first 15 to register will also have ONE BURNING BUSINESS question answered. Learn from the knowledge and experience of others.
Our Presenters, Leigh and Kerryn Powell will share their knowledge, experience and connections to answer the first 15….questions, in this UNIQUE insight , … you will not be surprised that you too may have shared experience and can also offer solutions and support.
Part 1: BONUS INSIGHT FOR MARCH:
"Get YOUR Burning Business Question Answered... ..be one step closer to building a bigger and better business"
Most small business owners have a burning question, so come and share it with likeminded people and see if together we can solve the problem and unleash the opportunity.
Networking face to face helps you create relationships, find solutions to questions that keep you awake at night and gives you hope and inspiration. Sometimes the answers are so simple and right in front of you, but you are so entrenched in your day to day operations that you cannot see the solution.
Knowledge and experience of others is one way forward.
What will you gain?
Open networking as you settle in and are introduced to others, so there is no need to feel "awkward"
Strategic introductions- we know who is attending and "match" you for better conversations
Insights to challenge your thinking and refine your business
Conversation starter cards help you tell your story and really engage authentically. Have the best conversations oyu have ever had at a networking event.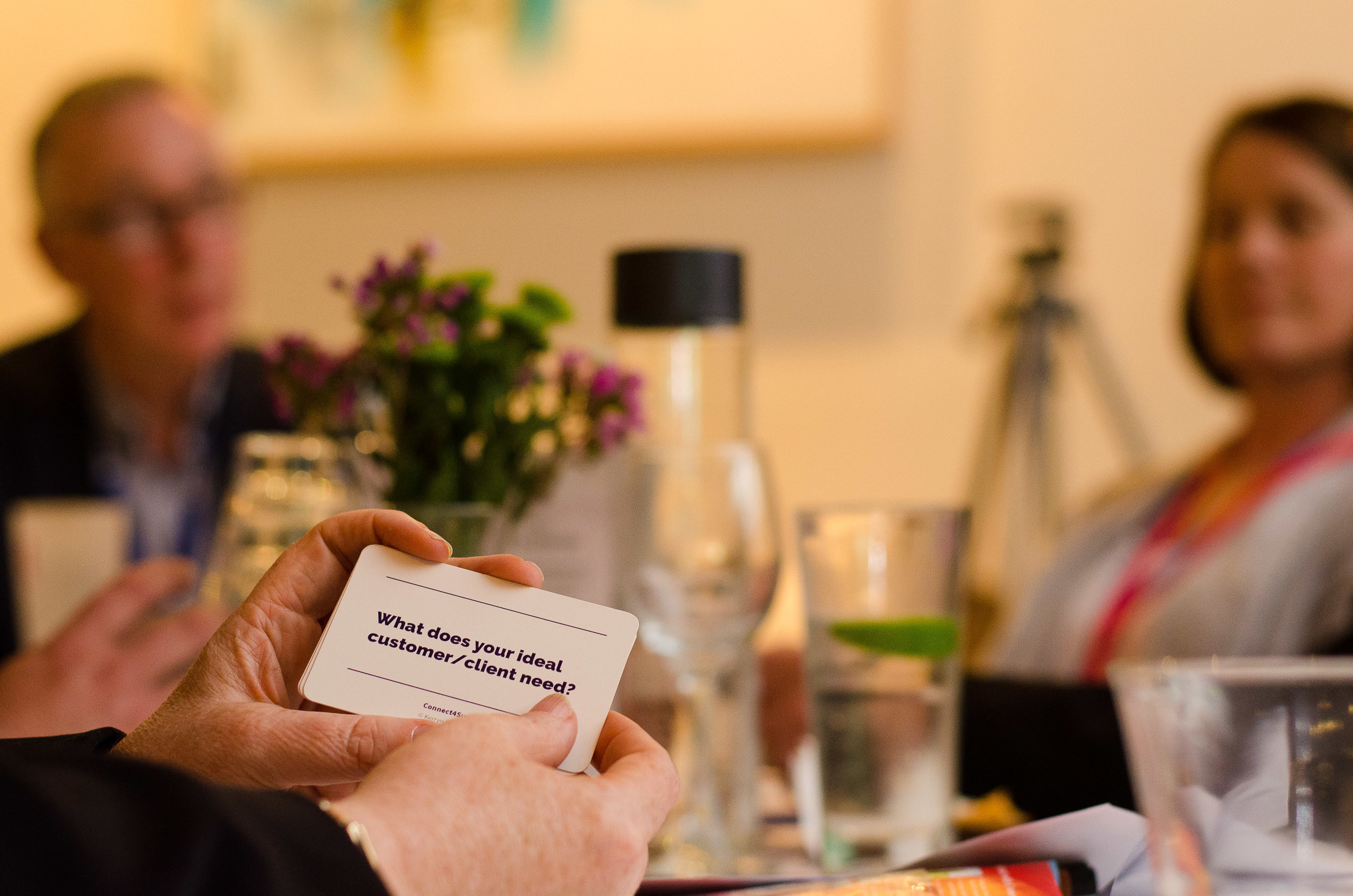 Leigh Powell, Business Mentor and Strategist- with a background in banking and finance and having mentored well over 100 businesss owners and professionals throughout his career, Leigh has unique insights into what makes business owners and businesses tick. Come away with 3 tips-
understand your real worth to others
identify your target market and marketing plan
identify success measure and tipping points to manage growth
understand and manage cashflow
be accountable to the plan.
OR ASK
Kerryn Powell- Connector and Lead Coach- known for her ability to find a solution and use her diverse network, from having connected over 1200 business professionals and heard the diverse range of issues that they face, Kerryn can provide suggestions on where else you could be finding your leads, and build relationships that you need, whether it is suppliers, referrers, clients or friends.
She also knows that many people are uncomfortable networking and simply find events can be a waste of time as they have attended the wrong events, or they haven't yet learned the skills they need to network effectively and generate leads and opportunities.
Part Two: YTM Networking With a Twist
We divide the group and "match" you with appropriate people. You will find that our unique conversation cards help you to explore, and explain your business. As you listen to other business owners do the same, you'll find that asking and answering questions helps to generate thought-provoking conversations that feel natural from the start, and will continue long after the event.


Designed to help you build relationships and transform your business, you will leave feeling enriched, personally and professionally ..and motivated to make some changes in your business to grow. An event, unlike any other!
READ ON-
Why is it called 'Networking With A Twist'?
We call it, 'With A Twist' because it's different to what you're used to. We take networking from"awkward" to "awesome".
As business owners ourselves, we know that time is a scarce and non-renewable resource. That's why we've designed a different type of networking event that delivers maximum value, in minimum time, with personal, as well as professional rewards.
"The networking was brilliant, not only the idea but the tips and how to approach it with no 'sales pitch' or 'elevator pitch' was very refreshing". - M.Dulberg, WebbyWeb Designs

Your Time Matters is dedicated to helping individuals, business owners, and corporations develop the networking skills and business knowledge they need to accelerate their growth and achieve their goals, making businesses bigger and better.
Video link: http://www.vimeo.com/84254737
FAQ
What Happens at a 'Networking With A Twist' Event?
• 2 1/2 hours of open networking and matched conversations giving you plenty of time to talk and listen to others
• 2 x tables of 6-8 strategically matched, like-minded business owners to have timed discussions with (so no one monopolises the conversation)
• YTM's UNIQUE Conversation Starter cards to create meaningful discussions (great for improving conversation skills)
• You learn more about yourself and your business as well as about others
• An informative and relevant speaker to provide ideas and guidance for your business
What's included?
There is always some refreshments. Perhaps a delicious shared cheese platter, or a variety of dips, or similar. You are able to purchase your own drinks at bar prices, this keeps the ticket price down.
The valuable insight.
The strategic matching for conversations to meet your needs or with people who share similar customers and may have connections for you or opportunity to collaborate.
Why are Bookings Essential and Close 24 Hours Prior to Event?
Because we take time to strategically match you with other guests at tables, and line up suitable introductions for you when you arrive.
"Your Time Matters' events are about connecting, engaging, building relationships and seeking opportunities to grow yourself and your business… Not selling!"
NON - REFUNDABLE OR TRANSFERABLE
LIMITED SEATING -
BOOKINGS ESSENTIAL AND CLOSE 24 HOURS PRIOR


Terms and Conditions Apply. See website.
What some of our past participants say:
"Wonderful. Met relevant business contacts. Following up with at least three. I have attended networking groups for years, yours was the first group to give real contacts and with you knowing and making introductions was great". F. Pappa
"YTM events always run like clockwork. I have found them to be extremely beneficial. I have made some amazing connections, not only for people who have booked me in for my organising services, but also for meeting some fantastic and professional people to affiliate my business with, and have even made some good friends. Highly recommend!" Sue Glasser - Paperclip Professional Organisers
"Fantastic night. Great bunch of people, and a bit of fun too" Stephen Read, Stephen Read Landscape Design
"I enjoyed my interaction and participation in these activities, as they were always very well run and organised. I met open-minded people who came to the functions with the same view, to meet other like-minded people and develop a solid business relationship. What else would you want from a networking event?", Ronen Atzmon, Atzmon & co, Solicitors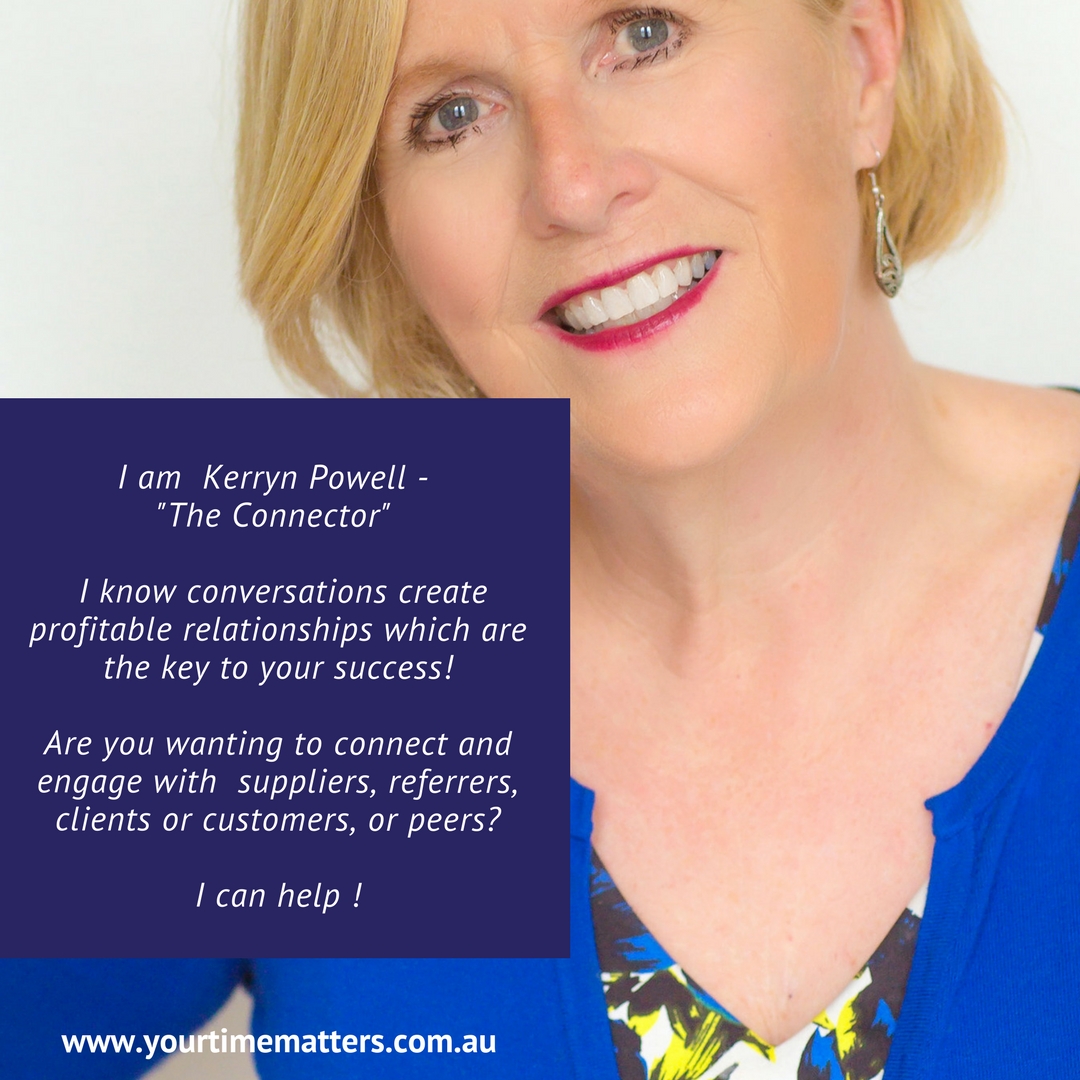 A note from our organiser, Kerryn Powell

"Having attended numerous networking events, I have found that the events I enjoyed the most, have been where I come away feeling I have learnt something, connected with like-minded people, and felt I have not wasted my time. This is an opportunity for all business owners, both men, and women.
There is so much knowledge and experience to share!
With our events, it does not matter if you know very few people, or are new to networking, or find it overwhelming, as with the format we have created, it is easy to have a good conversation, where everyone is involved and makes new connections.
Our events run throughout the year, we look forward to connecting more business owners and helping them find the opportunities that will assist them to achieve their desired outcomes. Our events are not only insightful but fun!
YTM supports the not-for-profit organisation, Fitted For Work, who have assisted 24,000 disadvantaged women, in seeking employment over the past 5 years.
I look forward to meeting you, remember to come prepared with lots of business cards!
Please do not hesitate to contact me, if you have any questions
Kerryn Powell
0414 856 616
contact@yourtimematters.com.au
THANK YOU TO OUR 2018 SPONSORS