Description
Tired of wasting hours networking with the results you are looking for?
Struggling to make appropriate connections with like-minded people? Wanting to network with men AND women to build relationships and grow your business?
At YTM events, benefit from a mixture of open networking, valuable insight and a lively, effective networking session where you will connect with multiple business owners through "tailored" conversations.
PLUS- Let us know your dream connections and we will match you where possible. This event is about connecting,engaging, building relationships that open up conversations and opportunities to grow..."Not selling".
PLUS BONUS Insight - 30 minute presentation from our Guest Presenters which will move your business forward
SEPTEMBER BONUS INSIGHT- "The Keys to Sales Conversion"
Guest Speaker- Mary Jensen, M Power Services
"I am a Business Owner not a Sales Person! Do you tell yourself this story? Do you know your client? Would sales be easier if there was a way to quickly get to know your client, what they like, what they dislike and their buying style? Are you using the same sales strategy and wondering why it works on one person and not the next?
This presentation will help to understand how this happens, and why this happens and what you can do about it.
Take away cards will be provided to help make changes immediately!
#Business #Networking #Things to do in Melbourne
Please note: Bookings close 24 hours prior to the event. No Door sales due to the structured nature of the event. We really look into who is in the room and who should be connected, due to the time involved, tickets are non-refundable.
Limited places. Book now!
"Thanks to the effective format, I have made business connections quicker and deeper than at any other events, and established an ongoing relationship with an ideal client. It's not only the "speed" format, it's the organisation around it and the way it is set up to facilitate meaningful conversations. Kerryn is a great facilitator who takes a lot of care in organising her events, from the room set up to the fascinating keynote speakers. You are sure to learn something". Nathalie Gevinti, Unlimited Mindset solutions, Dec 2015
" YTM events always run like clockwork. I have found them to be extremely beneficial.
I have made some amazing connections not only for people who have booked me in for my organising services but also for meeting some fantastic and professional people to affiliate my business with and even made some good friends.Highly recommend! "Sue Glasser - PaperClip Professional Oganisers, November 2014
A note from the organiser, Kerryn Powell....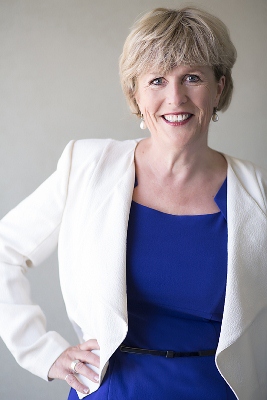 "Since Nov2013, we have connected well over 675 business owners who have held more than 5500 conversations in our presences, let alone the follow up conversations and business that has eventuated.
I started these events having attended numerous networking events, I have found that the events I enjoyed the most have been where I come away feeling I have learnt something, connected with like minded people and felt I have not wasted my time. This is an opportunity for all business owners (both men and women).
There is so much knowledge and experience to share!
The format we have created makes it easy for you to have good conversation where everyone is involved and makes new connections. No need to feel uncomfortable or overwhelmed! We guide you throughout the evening.
We support the not -for - profit organisation -Fitted For Work, who have assisted 20000 disadvantaged women in seeking employment over the past 10 years because we know how important a network can be in finding financial independence and the help you need. One dollar from each ticket sale is donated to Fitted For Work.
Video link :https://www.youtube.com/watch?v=mrP_ttIPdyQ
Please note: Bookings close 24 hours prior. No Door sales due to the structured nature of the event. Tickets are non-refundable.
Membership: Terms, Conditions and Policies:
Your Time Matters ABN 83 475 859964 of PO Box 3055, DENDY Vic 3186 (YTM) is the organiser of business networking with a twist events and YTM Workshop and Seminars (YTM Business Networking Events). By becoming a Member, or settling this invoice, you agree to these terms and conditions;
- You have completed a registration form to either participate in a one off YTM Business Networking Event or to become a subscriber to a number of YTM Business Networking Events, or are participating in a workshop or seminar arranged by YTM; -- You authorise us to rely on the information you supplied: - We will retain the information you provided us and will protect it from unauthorised use. We will only use this information to communicate with you additional events of YTM; - Payment to a YTM event is not refundable, unless otherwise stated; - Notwithstanding that you may be a subscriber to a series of YTM Business Networking Events, you must register for each event to enable us to correctly record participation number and for catering purposes; - If you do not register, you may be prevented from attending the event; - If you are a subscriber to a series of YTM Business Networking Events, YTM will issue you with a promotional code. You must keep the code confidential and use it to register for each event you wish to participate in; - YTM reserves the right to cancel a YTM Business Networking Event or to change the event format and or location to best suit the needs of the group.
- Whilst YTM will use best endeavours to connect you to compatible businesses at the YTM Business Networking Event, YTM does not warrant or represent that there will be a compatible match or that the networking is guaranteed to generate business. YTM will endeavour to ensure that liked minded businesses will participate in the networking activities. - Members for the YTM Business Networking Events can substitute up to 2 times in a calendar year (i.e. send a colleague in their place provided YTM is fully aware of your decision to send a substitute)
Terms and Conditions:
1. Contact details supplied by other members and guests are to be used solely for the purpose of professional networking and Members must first obtain the express permission of another member prior to sending that member any emails.
2. Policies are subject to change at any time and in YTMs sole discretion.
3. Memberships may be terminated or revoked at any time at the discretion of YTM for the failure of members to comply with its Terms and Conditions and Policies.
Policies:
Membership fees
1. Fees are not transferrable unless the fees are transferred to another member of the member's business or company.
2. Membership fees are due for payment 7 days from invoice date or 14 days prior to an event whichever is the earlier. If membership fees are not paid within 14 days of the due date, the member will be excluded from the events and promotional material removed from website directory. A $50 fee to re-instate the member who has lapsed payments will apply.
3. Meal events attract an additional fee surcharge
4. Membership contain embedded extra value and Members agree that their membership will be for a minimum of 6 months prior to any notice of cancellation
5. 30 days notice applies to cancellation of Silver membership and must be in writing to contact@yourtimematters.com.au
6. 90 days notice of cancellation is required for Gold and Platinum members and must be in writing to contact@yourtimematters.com.au
Attending Events
1. Monthly events are held from February to November each year. YTM reserves the right to alter the event program in its sole discretion. YTM events are held at the Deck Bay St Brighton or another venue from time to time at YTMs sole discretion.
2. YTM reserves the right to remove any business cards, brochures, promotional material, papers or any other materials displayed at events which are deemed to be inappropriate by YTM in its sole discretion, or offensive and direct marketing or soliciting of brochures and promotional material to other members at our monthly events is strictly forbidden.
3. Photography and filming may take place at events and be used for promotional purposes. If you do not wish to photographed/filmed please advise a YTM member at the vent or contact us prior at contact@yourtimematters.com.au
PRIVACY POLICY
YTM will collect personal information about you. Our primary purpose in collecting this personal information is to enable us to provide services to you. We require this information for the purposes listed below and if you chose not to provide the information requested, we may not be able to provide services to you.
This information may be used for related purposes such as to assist in providing goods and services to you, to assist with any enquiries you make to us, for any purpose made known to you at the time of collection of your personal information, to communicate promotional offers, business referrals and special events, for our internal administrative, marketing, planning, product development and research requirement in connection with law enforcement, national security and airport surveillance and in relation to business referral program. You may contact us if you think any of this is inaccurate, incomplete, or out of date.
Terms
Please note that the primary function of YTM is to promote business through its members networking and giving referrals to each other. The member acknowledges that YTM does not endorse the capabilities or professional expertise of any of its members.
A member in choosing to conduct business with or refer clients to any other member of Your Time Matters does so at its own volition and risk. We accept no liability in relation to business conducted or standards as between any of its members.
Limitations on liability
Notwithstanding any other provisions of the Agreement, any liability to members involving YTM and its officers, agents and representatives for any cause whatsoever arising from the breach of the conditions or warranties, if any, in this Agreement, related to this Agreement, or membership or participation in YTM events, and regardless of the form of action, will to the extent permitted by law be limited to the amount of any membership dues paid by you for the membership in YTM.
Any comments or complaints should be directed YTM contact@yourtimematters.com.au