YTM Business Networking with a Twist~! BRIGHTON March 2015

Tuesday, 31 March 2015 from 5:30 pm to 8:00 pm (AEDT)
Event Details

If you are tired  of wasting hours and not making any useful contacts, you can't afford to miss this event!
Networking is a cost effective way to build valuable relationships  that will  grow your business when you connect, engage  and share with like-minded business owners.  YTM  Networking with a Twist~!  events are designed to maximise your  precious time through  a structured, organised and lively format.
THE MAIN EVENT 
Organised, lively,  "speed" networking  session where you will connect with multiple business owners through "matched" and timed conversations.
Connect and grow your network and business.  You let us know who your dream connections are  and we will match you up where possible. This event is about connecting,engaging, building relationships and seeking opportunities to grow..."Not selling".
The "Twist"  is  the added BONUS where you tell us the type of businesses you'd like to connect with and we "match" you with them where possible, plus you gain useful business tips or information via a 20 min presentation from hand-picked presenters and consultants. 
 BONUS-  Insight
"Sales isn't a dirty word!"
Guest Speaker: Frances Pratt, KISS to Sell
Guest Speaker, Frances Pratt  is proud to call herself a sales expert!   While she loves sales, she knows that selling is not in the top 10 favourite pastimes for most people. In fact many people go a step further and say they hate sales. Does that sound like you?
Whatever your feelings about the process of selling, sales is the lifeblood of your business.  All businesses need new clients and new income, so what are we going to do about it !
Frances will introduce you to KISS To Sell.  She developed her information, methods and tools to demystify "sales" and show people (who don't like sales) how to make selling part of what they do every day … so it really doesn't seem like selling at all.
I promise you will learn things about yourself, your potential clients and most importantly about gaining the confidence to talk about your business and get people to buy from you. 
 Video link :http://www.vimeo.com/84254737
This Event includes:
Open Networking
Delicious Cheese Platter
Topical Speaker providing advice to grow and improve your business 
Multiple "matched" conversations to build relationships and opportunities
 Learn, grow, and achieve!
Bookings close 24  hours prior.
Bookings are non-transferable or refundable.
What  some of our  past participants say-  
 "Over the years I have been to countless business networking events and none have come close to your Speed networking format" David Begg, Simple Business Ideas Pty. Ltd., March, 2014 
 "I had a great night last night, so well organised…." Andy Fothergill, Home to Garden Plumbing, Feb 2014
"If I am going to attend an event in the evening, it has to be worth my while.  This is one event, I definitely attend" - Lorna Berry, Platform B, September, 2014
" YTM events always run like clockwork. I have found them to be extremely beneficial.
I have made some amazing connections not only for people who have booked me in for my organising services but also for meeting some fantastic and professional people to affiliate my business with and even made some good friends.

The format of the speed networking events is great. You get to meet a lot of people and hear about what they really do. Other networking meetings you tend to only hear their 1 minute elevator pitch and if you don't get to connect before or after a meeting you are not able to learn more about them. At speed networking you have time to go into more detail about your business and how you can assist others.
Highly recommend! "
Sue Glasser - PaperClip Professional Oganisers 
"Great night Kerryn. Thank you for the introductions to other business operators. Quality over quantity!" Christine Smith, Rowville Community Kitchen, Feb 2014
"Fantastic night. Great bunch of people and a bit of fun,  too" Stephen Read, Stephen Read Landscape Design, May, 2014
 "Kerryn is very giving of her time and experience and is always happy to assist with introductions and networking tips.  Attending YTM Speed Networking with a Twist events has given me the ability to grow my network as well as improve my networking skills. The event atmosphere is welcoming and friendly, the events are run with broad spectrum speakers and there is always a good munch on. 
 It's a very cost effective and fun way of making new contacts and learning more about business."
Vanda Cummins, Sales manager Xhibit Group Australia, April, 2014  
 "I enjoyed my interaction and participation in these activities as they were always very well run and organised. I met open minded people who all came to the functions with the same view – to meet other like minded people and develop a solid business relationship. What else would you want from a networking event?", Ronen Atzmon, Atzmon & co, Solicitors,  May, 2014  
Please note: Bookings close 24  hours prior to the event.  No Door sales due to the structured nature of the event. We really look into who is in the room and who should be connected,  due to the time involved, tickets are non-refundable.
Limited places. Book now!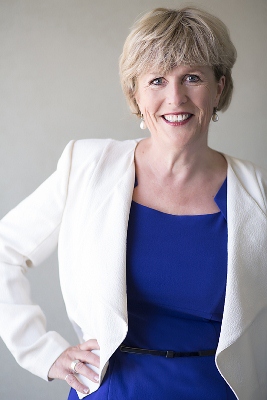 A note from the organiser, Kerryn Powell....
"Having  attended numerous networking events, I have found that the events I  enjoyed the  most have been  where I  come away feeling I have learnt something,   connected with like minded people and felt I have not wasted my time. This is an opportunity for  all business owners (both men and women).
There is so much knowledge and experience to share!
With our events,  it does  not matter if you know very few people, or are new to netowrking, or find it overwhelming as with the format we haev created, and itis  easy to have good conversation where everyone is  involved and makes new connections.
Our events ran throughout 2014, and we look forward to connecting more business owners and helping them find the opportunities that will  assist them to achieve their desired outcomes in the year ahead. Our events  are  not only insightful, but fun!
Prior to the event, consider  such things as 
1. The most important aspect of your business
2. The problem you solve for your clients or customers
3. What's important to you in a business relationship
4. How can you  work with others
5. Connections you would like to make
6. Your goal for the coming month
Look forward to meeting you...remember to come prepared with   lots of business cards!
Please do not hesitate to contact me, if you have any questions
Kerryn Powell
0414 856 616
contact@yourtimematters.com.au
  YTM Networking with a twist!
Connect with multiple businesses at the one time, in the one place!
Limited places. Book now! 
When & Where

The Deck
212 Bay St
Brighton, VIC 3186
Australia

Tuesday, 31 March 2015 from 5:30 pm to 8:00 pm (AEDT)
Add to my calendar
Organiser
Business owners, professionals,  associations, groups or larger organisation, need to develop skills that deepen conversations, create connection, and have the knowledge to improve relationships, enhance the customer experience, and boost confidence. 
YTM's Business events encourage  honest, authentic and deeper conversations than traditional events.  Businesses are transformed through shared knowledge and professional development. Making connections is enjoyable and enriching at a YTM event. Held in various locations across Melbourne YTM Business events are effective, informative and fun. 
For more details contact:
Kerryn Powell 0414 856 616