Sales Have Ended
Ticket sales have ended
We have unfortunately sold out. If you would like to be added to the waitlist for available tickets, please email info@yowconference.com
Sales Have Ended
Ticket sales have ended
We have unfortunately sold out. If you would like to be added to the waitlist for available tickets, please email info@yowconference.com
Description
Have a pressing development issue you need help with?
Want to expand your skills?
Workshops are set in a more intimate environment than our conferences, that are being run in conjuction with YOW! Singapore 2017. Don't miss out on this unique opportunity to get up close and learn from international and national experts while they're available.
YOW! are excited to share that e2i Singapore has offered funding for up to SGD170 per YOW! workshop ticket for eligible candidates.
Eligible candidates include Singaporeans and PRs (excluding government related agencies for corporate sponsored participants, students and graduated/completed NS) who are working professional in a tech position, subject to e2i funding assessment.

Singaporean males must have completed NS or

completely exempted from NS

Eligible candidates must be

a

t least 18 years old.

Eligible participants must achieve 100% attendance.

Funding where applicable, will be made available post workshop and may take up to 2 to 3 months of processing time.
Who will you be inspired by?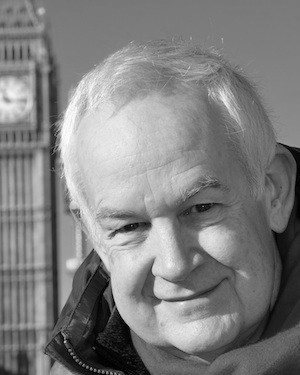 Fred George - Wed 13 September 2017
Microservices - Let's Build Some! (v2)
While "micro-services" is becoming a heavily over-worked term, it has been interpreted many ways. In this hands-on workshop we will explore a particular style, tiny asynchronous services, that was the core of one of the most successful implementations. Read More...
Maximum class size: 20
Gojko Adzic - Wed 13 September 2017
Specification by Example
Specification by example is a collaborative approach to defining requirements and tests for systems, based on capturing realistic examples instead of abstract statements. It is the cornerstone of any successful requirements and testing strategy with agile and lean processes, such as Scrum, Extreme Programming and Kanban.
In this workshop you'll learn how to apply specification by example to bridge the communication gap between stakeholders and implementation teams. You'll learn how to build quality into software from the start and to design, develop and deliver systems fit for purpose. Read More...
Maximum class size: 20
Lynn Langit - Wed 13 September 2017
Beyond Relational, Apply Big Data Cloud Pipeline Patterns
In this full-day workshop, you will learn applied big data solution patterns. most often, but not always using the public cloud. We'll cover Amazon Web Services and Google Cloud Platform, and work with in small groups to design data pipeline architectures for common scenarios. Read More...
Maximum class size: 30
Martin Thompson - Wed 13 September 2017
High-Performance Messaging with Aeron
In this workshop you will learn how to build microservices with Aeron and SBE in Java. Microservices capable of handling millions of messages per second with very low and predictable response times. We will cover some networking theory and the design of Aeron so you know how to use it with mechanical sympathy. Read More...
Maximum class size: 25
Dave Thomas- Thu 14 September 2017
Learn Elixir with Pragdav
Elixir is the new hot language among folks who are looking for performance, reliability and scalability. It also helps that its a fun language to use.
If you're already a programmer, you can pick up most of Elixir in a day. Come and join Dave Thomas (author of Programming Elixir) as we explore the language. We'll all be coding most of the day as we follow a progression of exercises, each illustrating new features of the language and its environment. Read more...
Maximum class size: 20
Workshop Schedule
8:30 – 9:00 am
Registration and a

rrival tea/coffee
9:00am
Workshop begins
10:30 - 10:55 am
Morning Tea (included)
12:30 - 1:25 pm
Lunch

(included)
3:15 - 3:30 pm
Afternoon Tea

(included)
5:00 pm
Workshop ends
Please note times may vary at the workshop facilitator's discretion.
---
What else is coming up?
YOW! DATA
Sydney - 18-19 September 2017
YOW! Data returns for its 2nd year in Sydney exploring data driven technology and applications. Call for Presentation are Now Open for YOW! Data - check it out!
YOW! CONNECTED
Melbourne - 21-22 September 2017
YOW! Connected is a two day conference exploring the world of Mobile development and the Internet of Things (IoT). Call for Presentation are Now Open for YOW! Connected - check it out!
YOW! 2017 CONFERENCE & WORKSHOPS
The dates are now confirmed for our signature event and work has begun on securing another round of great speakers. Melbourne 30 November - 1 December | Brisbane 4-5 December | Sydney 7-8 December
---
Group tickets and Sponsorship
Please email info@yowconference.com if you'd like to purchase group tickets.


Transfer, Cancellation and Refunds
In the event that you are unable to attend, you may send another person to attend in your place provided you inform YOW! organisers of the change not less than 72 hours prior to the workshop. Please see our full terms and conditions.


Organiser of YOW! Workshops 2017 - Singapore - Sept 13-14
Designed by developers for developers, YOW! is the largest independent developer event organizer in Australia. Our events focus on providing IT Professionals with the latest information on new technologies, practices and methods from a wide range of current topics including Architecture, Design, Java,.NET, Ruby, Cloud Platforms, Lean and Agile, Web, Functional Programming, Software Craftsmanship, Mobile, NoSQL, DevOps, BigData, Scalability, Performance Testing and more.