YOW! Workshop 2019 - Melbourne - Manuel Chakravarty, Intro to FP - May 13
Sales Have Ended
Ticket sales have ended
We have unfortunately sold out. If you would like to be added to the waitlist for available tickets, please email info@yowconference.com
Sales Have Ended
Ticket sales have ended
We have unfortunately sold out. If you would like to be added to the waitlist for available tickets, please email info@yowconference.com
Description
YOW! Introductory Workshop: Intro to Functional Programming (FP)
with Manuel Chakravarty
Functional programming has become inevitable. New programming languages draw inspiration from the functional paradigm; old programming languages retrofit support for functional programming; and development teams change their coding style to adopt the best functional programming idioms. We are clearly experiencing a paradigm shift in our industry.

Due to its academic roots, functional programming sometimes seems unapproachable, with unfamiliar jargon, obscure concepts, and bewildering theories. It doesn't have to be like that.

In this one-day series of lectures and hands-on workshops, we will translate the jargon, demystify the concepts, and put the theories into practice. There is nothing inherently difficult about functional programming. In fact, its main aim is to simplify programming and to make it more widely accessible. Functional programming is about being able to understand one function without the million lines of code it is a part of. It is about code reuse. It is about modularity and keeping code easy to change and refactor. These are all goals of good program design that every developer appreciates. Based on this common ground, we will explore functional programming together and see how it can help us to achieve these design goals. In fact, by learning the fundamentals of functional programming in Haskell, we can improve program design in mainstream languages, such as Javascript and C++, and even more so, in hybrid languages, such as Scala and Swift.

Throughout the day, we will explain the most commonly used functional programming terminology. You will learn the fundamentals of Haskell, one of the most popular functional programming languages. In the process, we will look at a lot of concrete code to understand what functional programming is all about and how to use it in your own programs. In the workshops, you will have plenty of opportunity to write code yourself, experiment, and ask questions. It'll be fun!
Workshop Requirements
Laptop with wifi-internet access
An internet connection
Your curiosity
By the end of the day, functional programming will be another tool in your toolbox, and you will be ready to enjoy the main YOW! Lambda Jam conference.



Workshop Schedule
8:30 – 9:00 am Registration and arrival tea/coffee
9:00am Workshop begins
10:30 - 10:55 am Morning Tea (included)
12:30 - 1:25 pm Lunch (included)
3:15 - 3:30 pm Afternoon Tea (included)
5:00 pm Workshop ends
Please note times may vary at the workshop facilitator's discretion.
About Manuel Chakravarty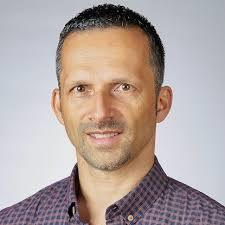 Manuel M T Chakravarty works with Tweag I/O as a functional programming evangelist, architects blockchain languages at IOHK, and develops the interactive development environment Haskell for Mac — one of the first Swift apps on the Mac App Store. His interests span from functional programming, novel compiler technology & programming language theory over high-performance & distributed computing to blockchain technology.
He used to be an associate professor at UNSW Sydney and contributed to both the design and implementation of the Haskell programming language as well as several Haskell tools and open source libraries, including multiple systems for data parallel programming of multicore CPUs and GPUs. Over the last few years, he focused on making functional programming more broadly accessible and on exploring its role in app development in Swift. Currently, he is busy researching and developing a novel approach to blockchain contract development with IOHK's Plutus Team. Most importantly, he believes in the fruitful combination of theory and practice.
---
Group tickets and Sponsorship
Please email info@yowconference.com if you'd like to purchase group tickets.
Contact the partnership team to request a copy of our sponsorship partnership package or for more details on how we can tailor a specific package for your needs.
Transfer, Cancellation and Refunds
In the event that you have booked for the conference or workshops and are unable to attend, you may send another person to attend in your place provided you inform YOW! organisers of the change not less than 72 hours prior to the conference or workshops. Please see our full terms and conditions.
For more information, visit yowconference.com.au or contact info@yowconference.com
Organiser of YOW! Workshop 2019 - Melbourne - Manuel Chakravarty, Intro to FP - May 13
Designed by developers for developers, YOW! is the largest independent developer event organizer in Australia. Our events focus on providing IT Professionals with the latest information on new technologies, practices and methods from a wide range of current topics including Architecture, Design, Java,.NET, Ruby, Cloud Platforms, Lean and Agile, Web, Functional Programming, Software Craftsmanship, Mobile, NoSQL, DevOps, BigData, Scalability, Performance Testing and more.