Sales Have Ended
Ticket sales have ended
We have unfortunately sold out. Please add your email to our waitlist for notifications if additional tickets are made available. For further enquiries, please email info@yowconference.com
Sales Have Ended
Ticket sales have ended
We have unfortunately sold out. Please add your email to our waitlist for notifications if additional tickets are made available. For further enquiries, please email info@yowconference.com
Description
Modern Testing: Testing the hard stuff
YOW! presents two great talks on testing today's complex software, from experts in the field.
Serverless microservices: test smarter not harder - Matt Fellows
Modern distributed architectures are increasingly composed of large numbers of decoupled, asynchronous components. In AWS, these components are plumbed together via services like SQS, Kinesis and S3 often integrated via small and frequent numbers of microservices or lambdas. But how do you test these architectures if they are cloud native?
It's 2019, and we can do better than deploying the entire stack and running a battery of E2E tests against them.
In his talk, Matt will demonstrate how you can scale development of large-scale systems across teams, technology and process, and unlock the agility of your cloud-native architecture.
Taming the Beast: Automated Testing for Complex Data Pipelines - Trish Khoo
Massive datasets. Complex data pipelines. Machine learning. When faced with such a beast, how do you test it effectively? When your tests results are less "pass" and "fail", and more "sort of" and "not really", how do you automate testing?
Trish Khoo draws upon her experience in testing complex data systems to demonstrate proven strategies for testing in this field. Her experience working on ultra-large-scale systems at Google in Mountain View, California shaped her technical approach to testing which she applies in her work as a consultant today.
ABOUT THE PRESENTER: MATT FELLOWS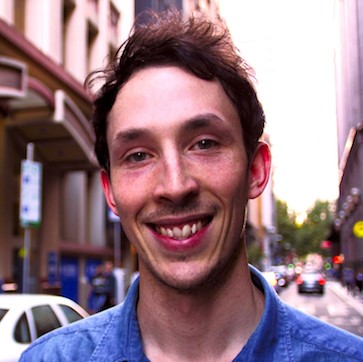 Matt Fellows is a Senior Software Engineer at DiUS and a self-described polyglot who enjoys working at the intersection of technology, humans and ideas – ideally fully caffeinated – and has been doing so at startups through to enterprises since Y2K was a thing. He's passionate about giving back to the tech community, sharing learnings at local meetups and conferences, and is a core contributor to the popular Pact microservices testing framework and author of the Muxy chaos testing tool. When not absorbing the Internet via osmosis, he can be found teaching kids at Code Club, playing basketball or pumping iron like Arnie.
ABOUT THE PRESENTER: TRISH KHOO
Trish Khoo is a software development consultant and international keynote speaker. She has over 20 years of experience in the software industry, specialising in software testing, infrastructure and automation. Her journey has taken her from Microsoft to Google, from London to San Francisco, and many places in between. Now she helps companies all over the world with their software needs from her home base of Brisbane, Australia. She also dedicates time towards fostering a strong local tech startup community and mentoring other technologists. When she's not doing this, she's working on her creative pursuits – artwork, singing and writing.
PROGRAM

5:30 pm Welcome networking with refreshments

6:00 pm Presentation followed by Q&A
Organiser of YOW! Night 2019 Melbourne - Modern Testing - Jul 23
Designed by developers for developers, YOW! is the largest independent developer event organizer in Australia. Our events focus on providing IT Professionals with the latest information on new technologies, practices and methods from a wide range of current topics including Architecture, Design, Java,.NET, Ruby, Cloud Platforms, Lean and Agile, Web, Functional Programming, Software Craftsmanship, Mobile, NoSQL, DevOps, BigData, Scalability, Performance Testing and more.